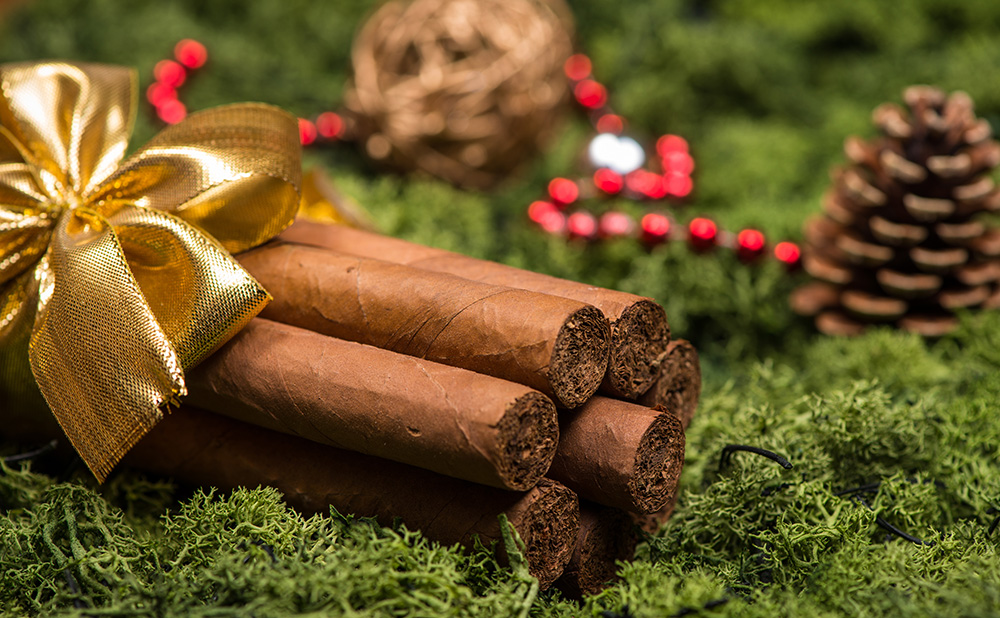 Christmas is Coming and The Goose is Getting Fat
In true Laurence Davis style, though, he's doing the exact opposite.
In the last six months, El Jeffe has lost a massive amount of weight – something in excess of eight stone – and looks quite simply a different man. Bravo, Laurence, you're an inspiration and well done on sticking in there. You deserve a cigar.
So, what are your plans for the big day? Do you have a post-lunch/dinner smoke lined up? Or would you like some advice?
If in doubt, ASK. That's what we're here for. Don't waste your hard-earned cash on something that just isn't right for you. You'll be disappointed; we'll be disappointed. Hell, even Father Christmas will be disappointed if he gets this one wrong. So, ask for a little help and we'll make sure your Christmas is a cracker.
First thing you'll probably get asked is 'what sort of thing do you like?' If you're a complete newbie, or are unsure, don't worry as we'll walk you through it. But if you have a few firm favourites, or something palatable that you remember enjoying in the past, then do let us know. It'll help us narrow down the field.
Are you enjoying a turkey dinner, or something a little more unusual? A haunch of venison, perhaps, a mighty rib of beef, some rich and wonderfully oily goose or even a vegetarian option; what you decide to eat (and drink) will affect what great cigar to celebrate with.
Will you be left alone for a couple of hours to really get stuck into a big boy? Or will the kids be crawling over your lap and Granny expect you to play another round of charades? Build your time schedule into proceedings, too. Christmas Day is not, we respectfully suggest, one of those occasions where it's okay to pick up and put down your smoke several times. Give yourself the benefit of some time to yourself – you deserve it. You've worked all year, had successes and failures, ups and downs and you're still here fighting. Celebrate the fact. Look back on your achievements and things you might have done differently. Don't have regrets. Simply evaluate.
While you select, clip and light your chosen stick, be grateful for all you've had and for all that's yet to come. And enjoy some peace and quiet, even if it's a half corona's worth.
If nothing else, the holiday period is a time to recharge a little, step back from the pressures of work and just enjoy being who you are. Let us know if we can help you in any way – Sautter is even willing to take a partner's hand and guide them through what you might like or not like, so they have no excuse in getting your gift wrong this year.
Point them in our direction and we'll do the rest. And who knows what Santa will bring you come Christmas morning. We can guarantee it'll raise a broader smile than a new pair of socks.