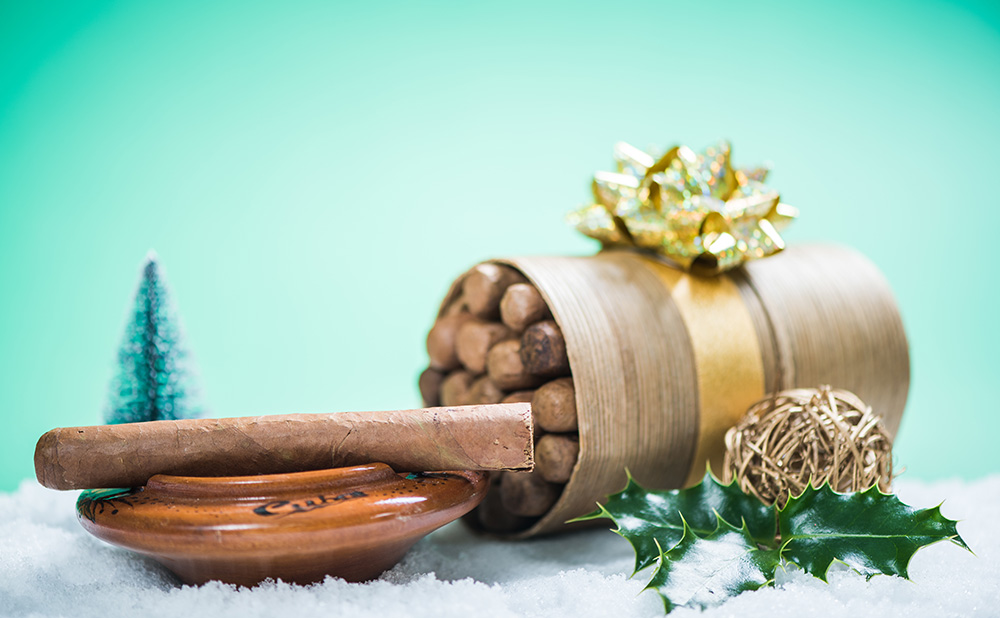 Christmas
The scent of clementines; the soft call of a carol on the wireless; the contented satisfaction of a full belly; a fresh round of arguments with relatives.
It comes just once a year and if you're a cigar lover, it's a time of plenty.
Friends and acquaintances are generous with their sticks, shops hold sales and promotions and a welcome work bonus can be surreptitiously used to buy that box of cigars you've had your eye on.
Here's our yuletide guide to complete cigar smoking happiness.
Take Advantage of Christmas Cheer – Part I
Those that might ordinarily sneer at the cigar lover's hobby tend to be more liberal at this time of peace and goodwill to all men, so make the most of it. Make sure you leave a magazine out with suitable cigar accessories obviously ringed; if asked directly, list a couple of cracking cigars as a potential present option; and if your benefactor is of a generous disposition, then bump it up into a box.
Take Advantage of Christmas Cheer – Part II
While it may not be the most clement of weather conditions in dear old Blighty at this time of the year, your chances of a warm, satisfying smoke indoors may never have been better.
Do to the aforementioned spirit of bonhomie to all and sundry, even the most ardent anti smokers may be persuaded to let you have a puff up their chimney or in a well-ventilated dining room. "It is Christmas," may be the three only words you'll need to swing the barometer of public opinion in your favour.
Tubos Make The Perfect Stocking Filler
Can't think of that gift to give the man or woman in your life who has everything? Look no further than a Habanos tubos.
These little aluminium beauties keep your sacred cigar safe, are reusable and look great too. What's more, you can leave one peeking out of the top of your loved one's stocking and he or she will have the best start to Christmas morning they could wish for.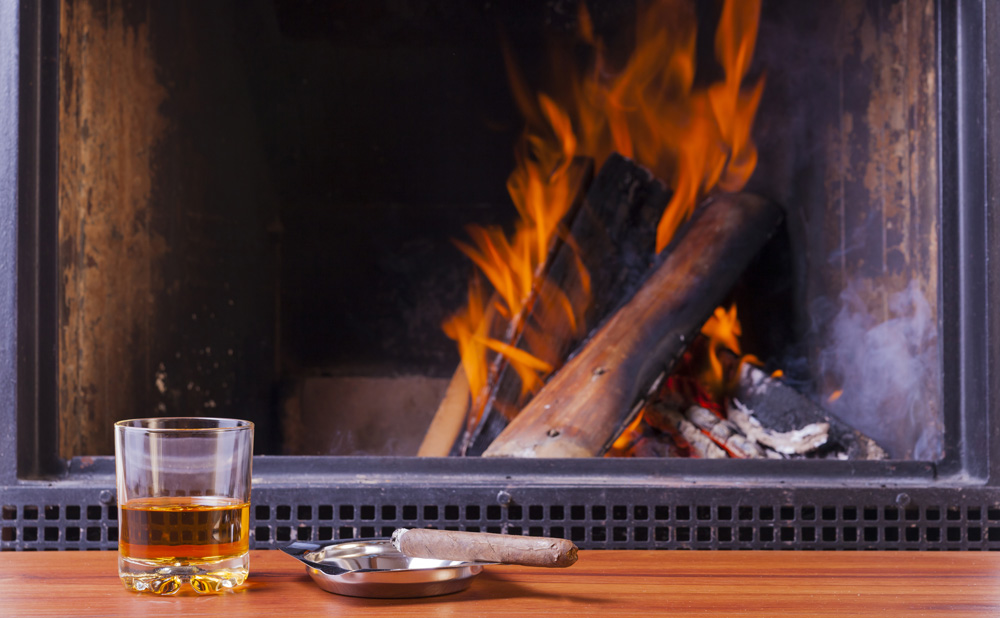 Something For Now – Something For Then
An excellent year-round disposition this, but it works especially well over the Festive period. Its premise is basic enough – why not buy a little something for now and a little something for later? This could work well for the smoker and collector who also has half an eye on the investment market. It's a well-known technique among the cigar cognoscenti to buy a box of a fancied cigar to smoke and another to lay down for the future – whether for its potential investment potential or simply to see what age does for the flavours.
Mix and Match, Pair and Contrast
Good fun for the present buyer, this one, even if they're not a cigar smoker themselves.
Why not buy a selection of singles – and of course, the Sautter experts are more than happy to advise – and a selection of Scotches, brandies and Rums to pair and compare? You'll find Sautter has some spectacular home blends to try and when paired with something suitable from the humidor, make a superb addition to Christmas relaxation.
Take The Time You've Earned
Smoking cigars is primarily about relaxation, reflection and enjoyment. So, take the time to reward yourself – or those you love – with the priceless gift of time when you hand over a precious cigar. Life today is hectic even for the most laid back and organised of us – so reward yourself for another year in your life with some time to pause, look back, make key decisions and simply let your brain go into neutral. It's a core skill and you might be surprised at the insight and serenity it encourages.
Have yourself a Merry Little Christmas.