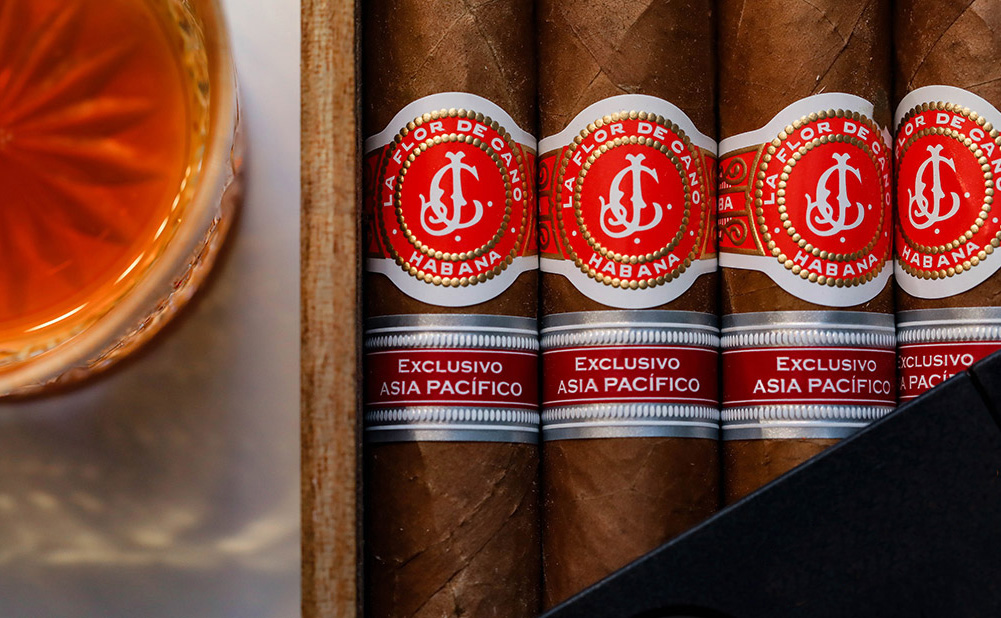 Cigar Pairings
There things that naturally go as well with cigars as fish does with chips or Lennon does with McCartney.
Think cigars and Scotch, cigars and Cognac, cigars and coffee, cigars and celebrations.
There are also things that may need a bit more shoehorning together, but nonetheless work. Ever tried a Cuban cigar with good vanilla ice cream, for instance? Amazing.
The world of pairings and comparative tastings has exploded in recent years, which is partly due to the increase of highly-qualified cigar salesman and women and the Hunters & Frankau Masters of Havanas certificate, which is fiendishly difficult and ensures each who passes has an encyclopaedic knowledge of Cuban cigars inside and out, back to front.
Every Master of Havanas has had to learn every single brand and size – that's a mass of different cigars, from Limited and Special Editions to little-known and sold specials. They have had to come up with suitable 'blind' pairings for a variety of cigars, based on their knowledge of that cigar's strength and on the professed preferences of a stooge punter.
When they eventually emerge from H&F Towers, blinking into the sunlight, smelling faintly kippered and sporting a gleaming new gold lapel pin, they are among the best people on the planet to offer you advice on your cigars.
Pairings is an interesting concept. Remember the hoary old tip of dunking the end of your cigar in Cognac? In actual fact, most cigar lovers recoil at such a suggestion.
"If you want to taste Cognac, go ahead and drink Cognac," says Magali De La Cruz of Sautter of Mount Street. "And if you want to smoke a cigar, smoke a cigar. Just don't expect to do the both all at once!"
Mags is indignant at such a suggestion, for as a native Cuban whose family own a tobacco plantation, she was steeped in cigars from an early age.
And yet, if a well dunked Havana is what tickles your fancy, who's to say you're wrong? Many claim it's impossible to pair red wine and cigars, but we know dozens of doyens who admit to doing just that.
We'd be very interested to hear your favourite pairings, be they wacky or mundane, well known or totally unique. Send them into us at info@sauttercigars.com and if we get some really good ones, perhaps we can convince El Jeffe and Mr Hammond to recreate them on a forthcoming video review.
For that matter, we're always interested in your opinions, questions, anecdotes and observations. Cigar people are interesting people, so let us know what your cigar life looks like.