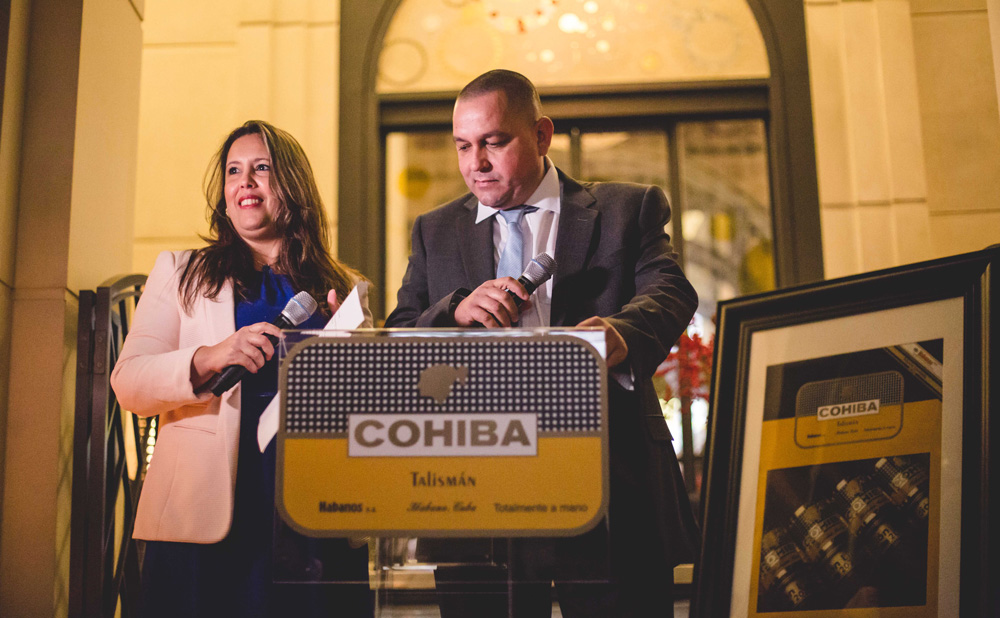 Cohiba Talisman Limited Edition global launch in the UK
The Cohiba Talismán – Habanos SA's new Limited Edition cigar – was officially launched at London's Corinthia Hotel on Tuesday 7th November night.
Hunters & Frankau, the sole distributor for Havana cigars in the United Kingdom, threw an appropriately lavish party for cigar lovers in the courtyard of the Corinthia in South West London.
Invited guests and ticket holders were treated to generous goody bags which included no less than two Talismáns, the smash hit 2011 Limited Edition, the 1966, a Medio Siglo, some Cohiba cigarillos and a copy of Nick Foulkes' book, Cigars: A Guide.
The Talismán is a Sublimes No.1 and measures 6 1/8 ins x 54 Ring Gauge. Early consensus is that this is an impressive cigar; perhaps unusually mild for Cohiba, with a pleasing sweetness that develops into a satisfying and opulent final third. It is already slated as a prime candidate for investment, too, like it's previous Cohiba Limited Edition brethren, the 2004 Sublimes, the fabulous 1966 from 2011 and 2014's Robusto Supremos.
As you'd expect, the Talismán is available from all Sautter outlets as both singles and limited edition boxes of 10.
Chocolatier Mattheu de Gottal created a special Talismán chocolate to mark the occasion and as well Hunters Chairman Gemma Freeman and senior members of the company, Leopoldo Cintra, (Commercial Vice President), Jose Maria Lopes-Inchaurbe (Development Vice President) of Habanos and Rodi Manuel Valdez (Vice President of Tabacuba) all flew in from Cuba especially for the occasion.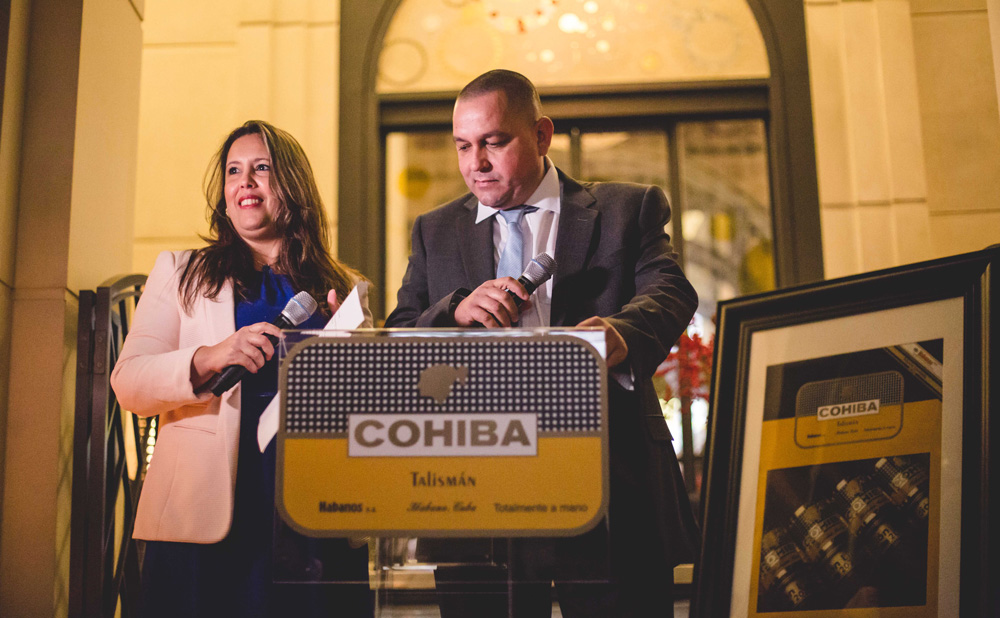 Yadira Bulnes Lopez - Corporate Director H&F and Rodi Manuel Valdez - Vice President of Tabacuba
Speciality Cohiba Exhibition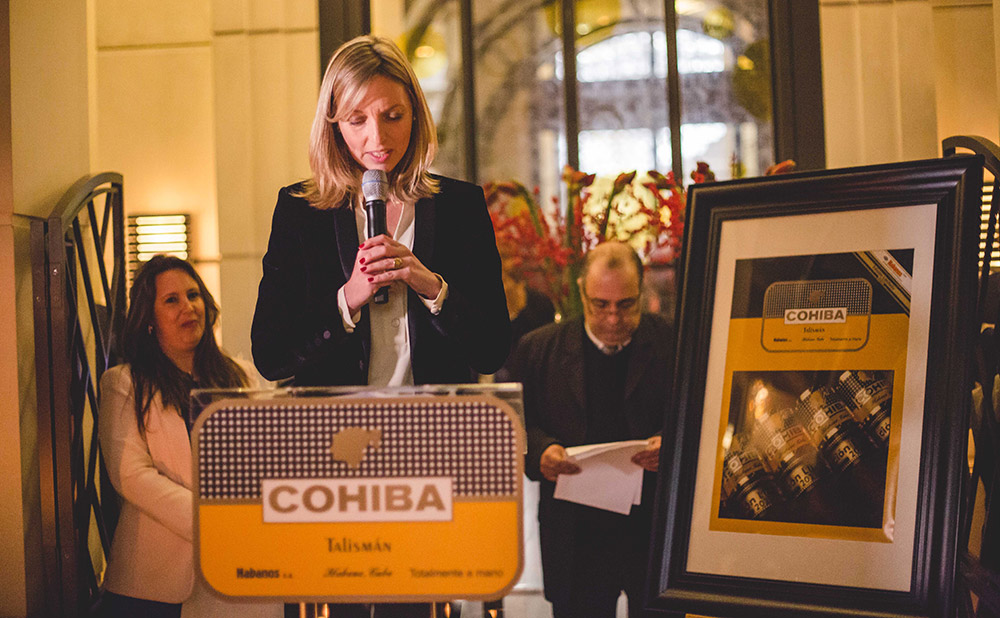 Jemma Freeman - Managing Director of Hunters & Frankau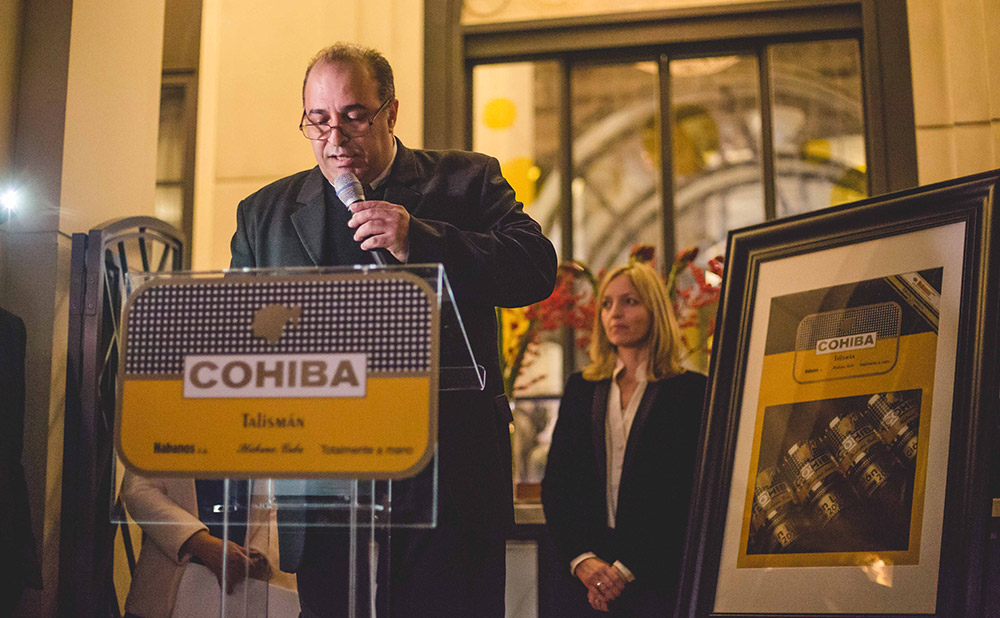 Leopoldo Cintra, Commercial Vice President Habanos SA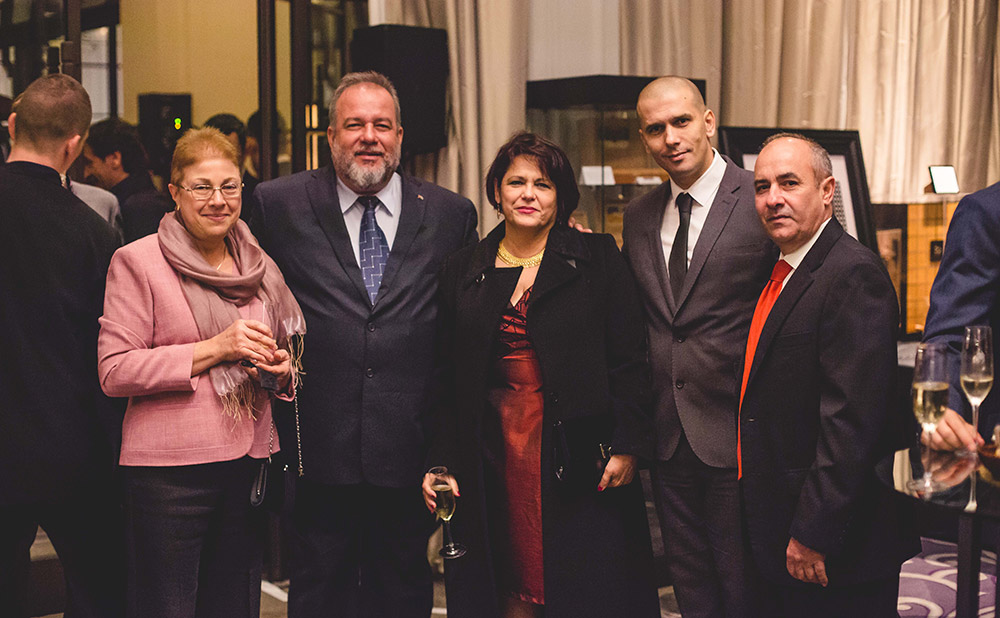 Cuban Embassy - Mrs. Olena Navas-Commercial Councellor, Manuel Marrero-Cuban Minister of Tourism, HE Mrs. Teresita Vicente-Cuban Ambassador, Joel Hernandez-Tourism Councellor, Antonio Rodriguez-Councellor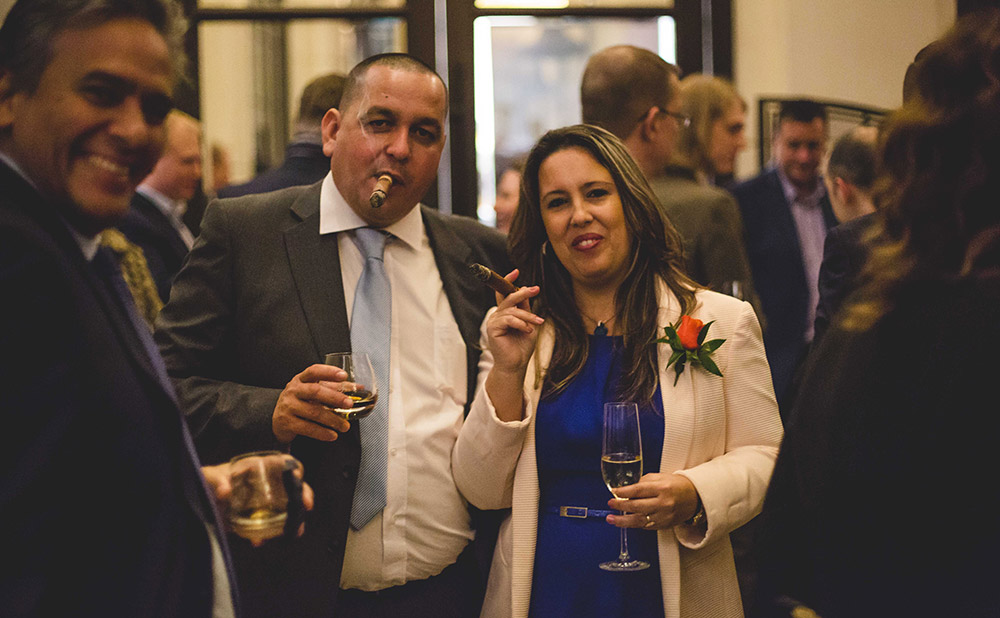 Guillermo Parera - Press Councellor, Cuban Embassy, Rodi Manuel Valdez - Vice president of Tabacuba and Yadira Bulnes Lopez - Corporate Director H&F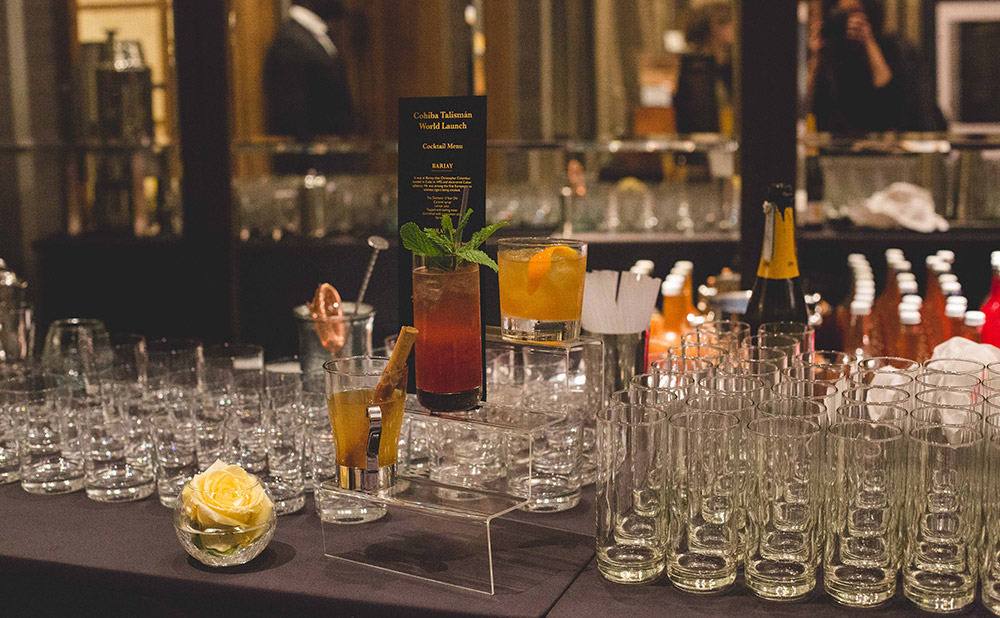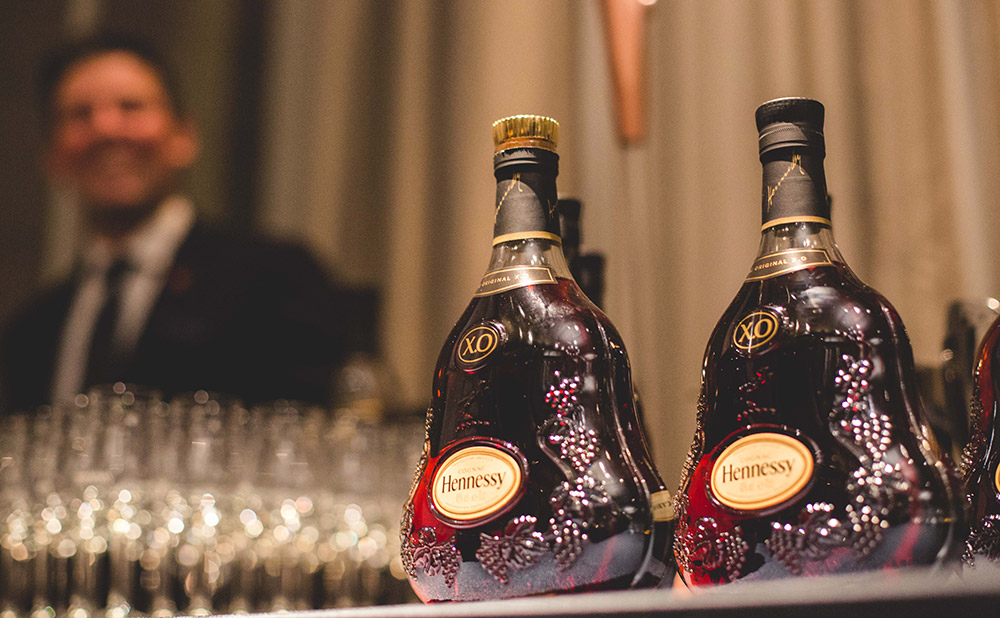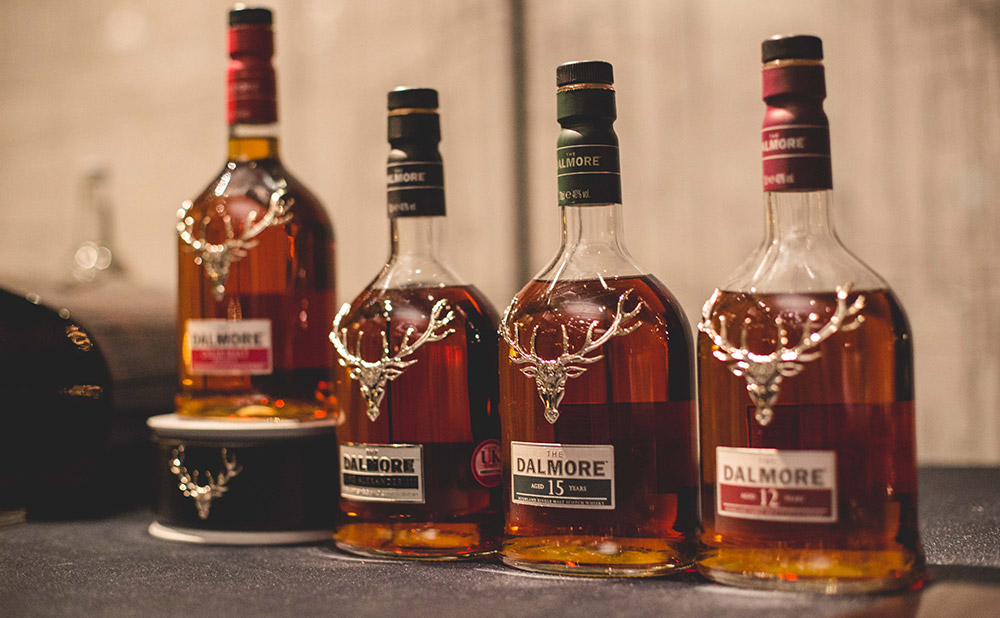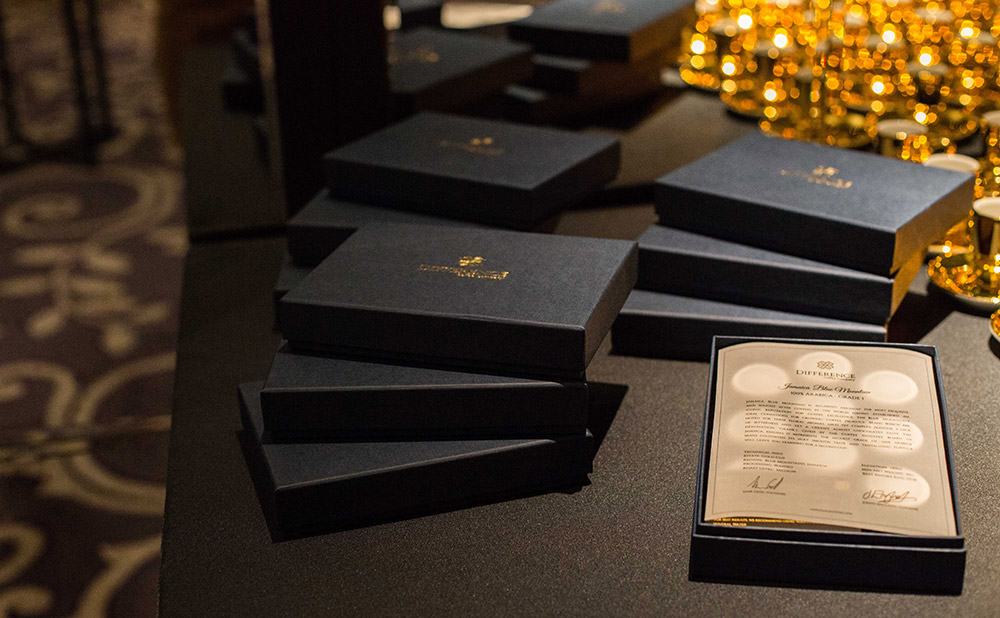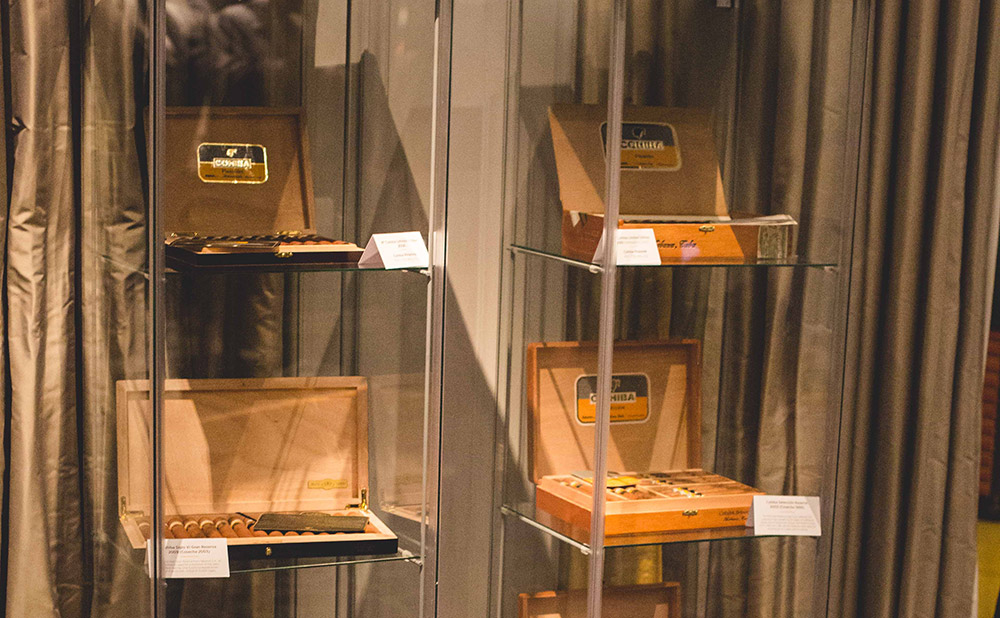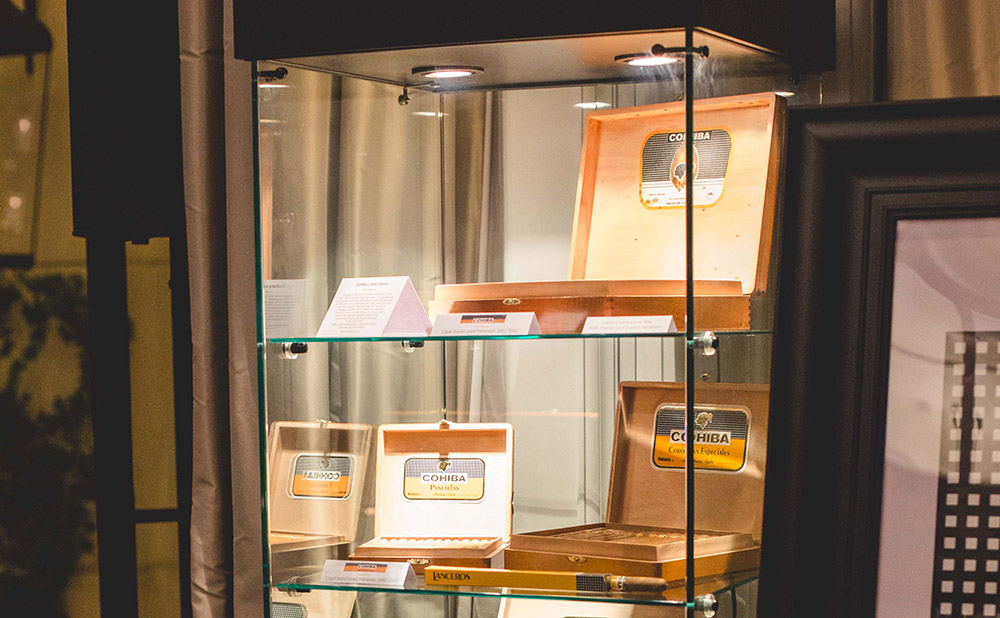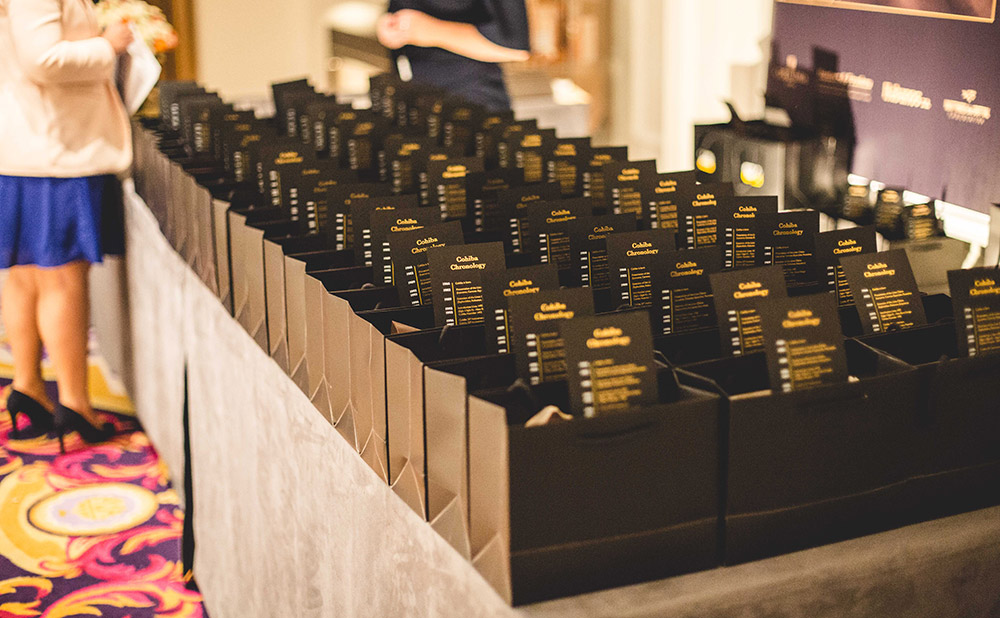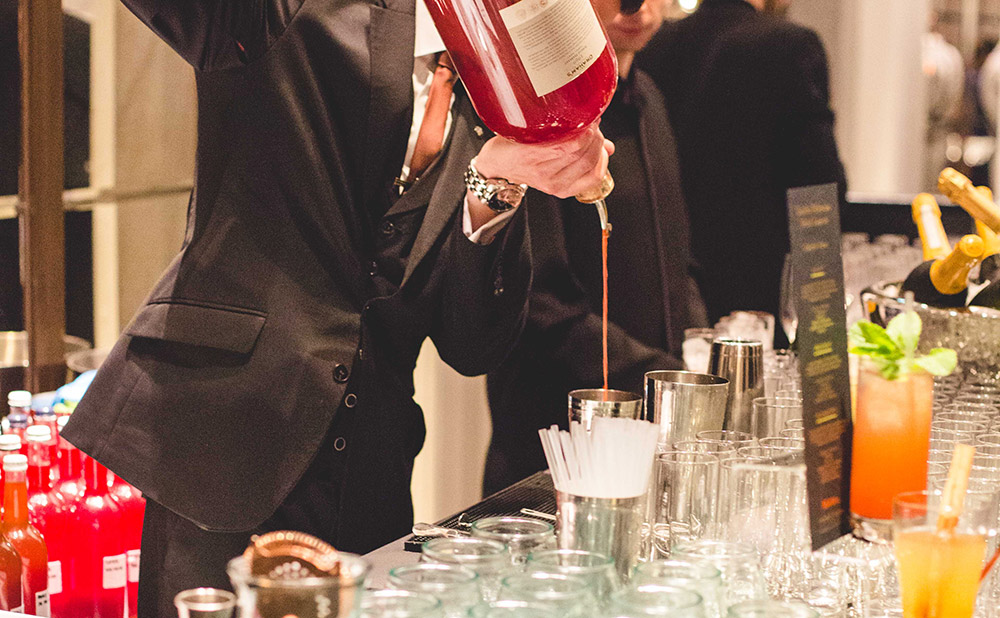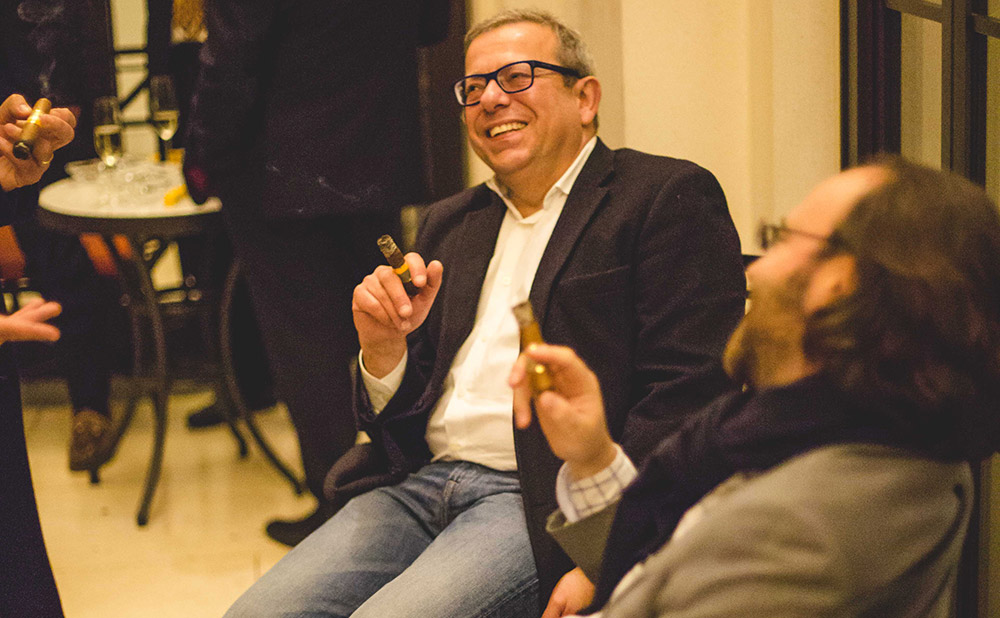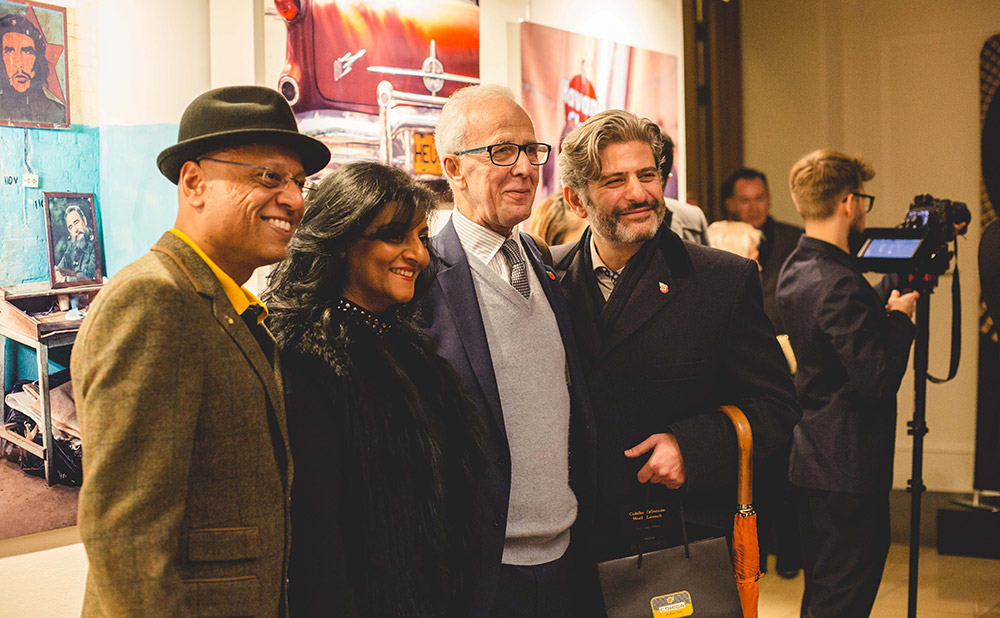 Ajay and Bhavna Patel. Simon Chase and Eddie Sahakian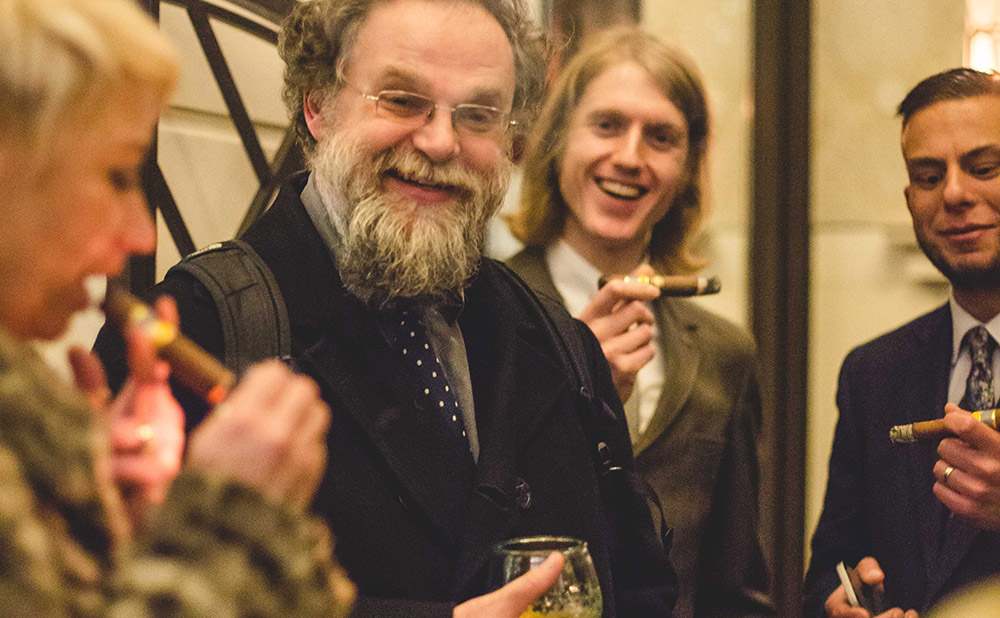 Bogusha Kopec, Dirk Seyfried, George Frakes and Halil Osman - JJ Fox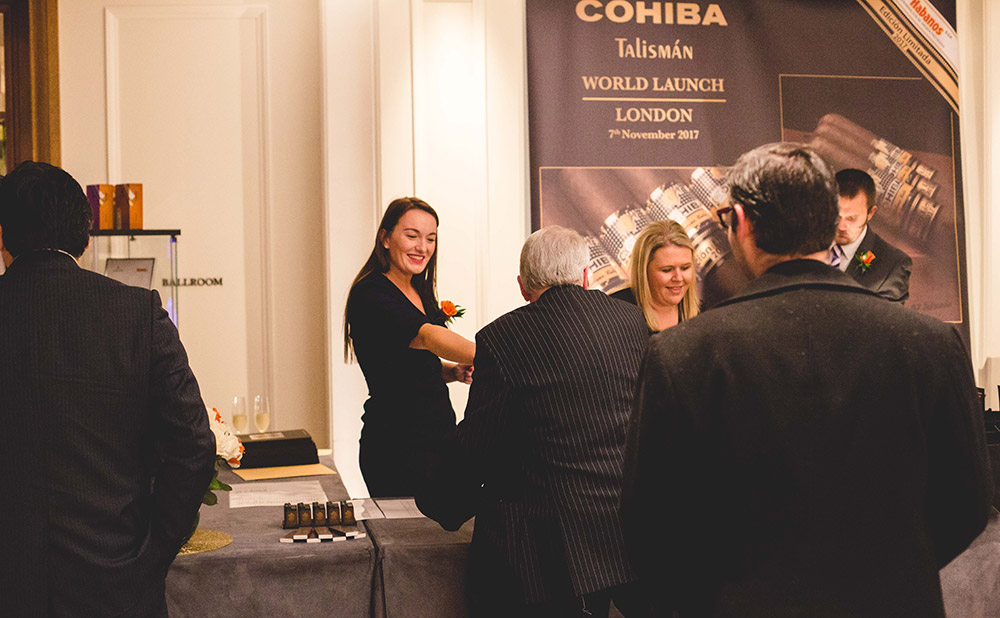 Celestyna Chylinska - H&F Sales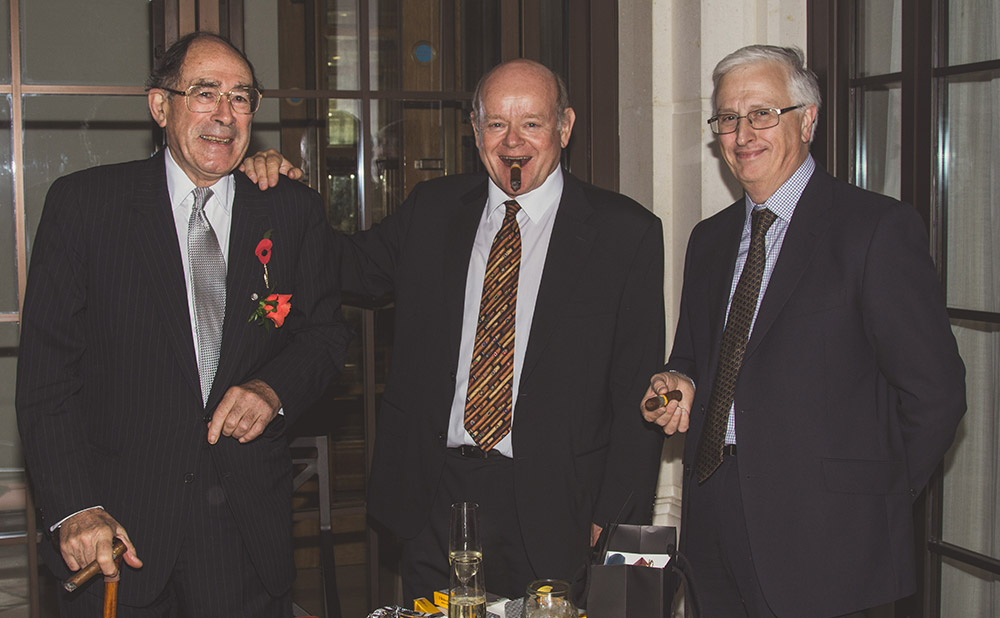 David lewis (H_F Chairman), Guy Zitter (Daily Mail) and Malcom Mullin (The Vintage House)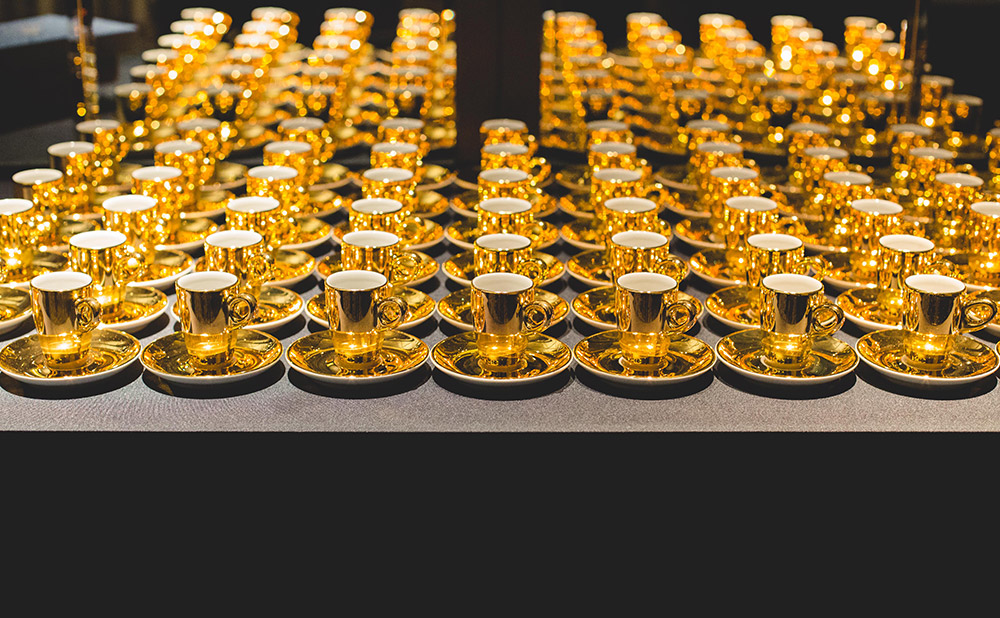 Difference Coffee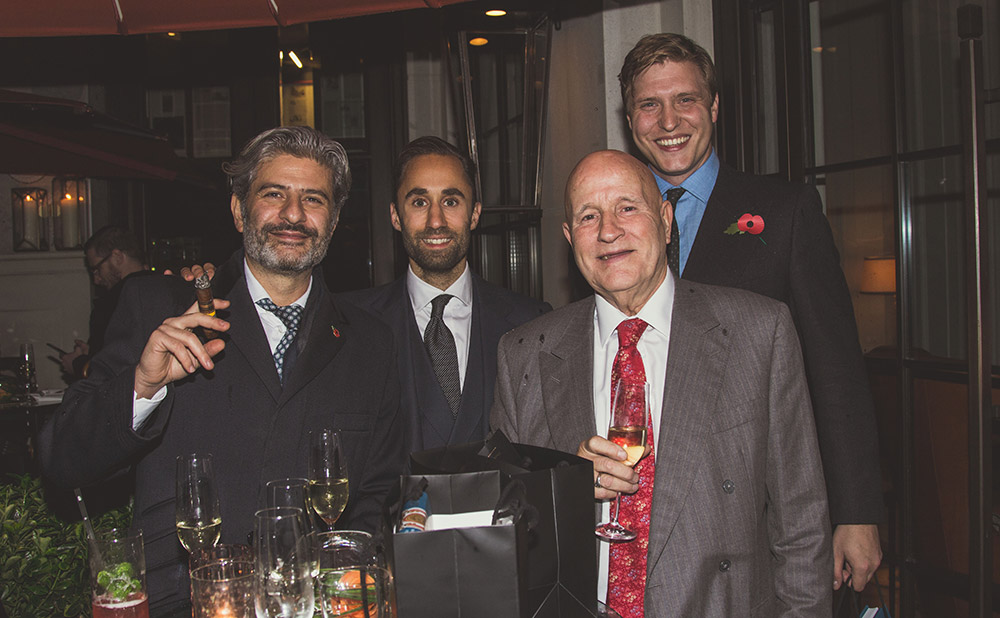 Eddie Sahakian, Darius Namdar, Dave Green and Tom Chamberlin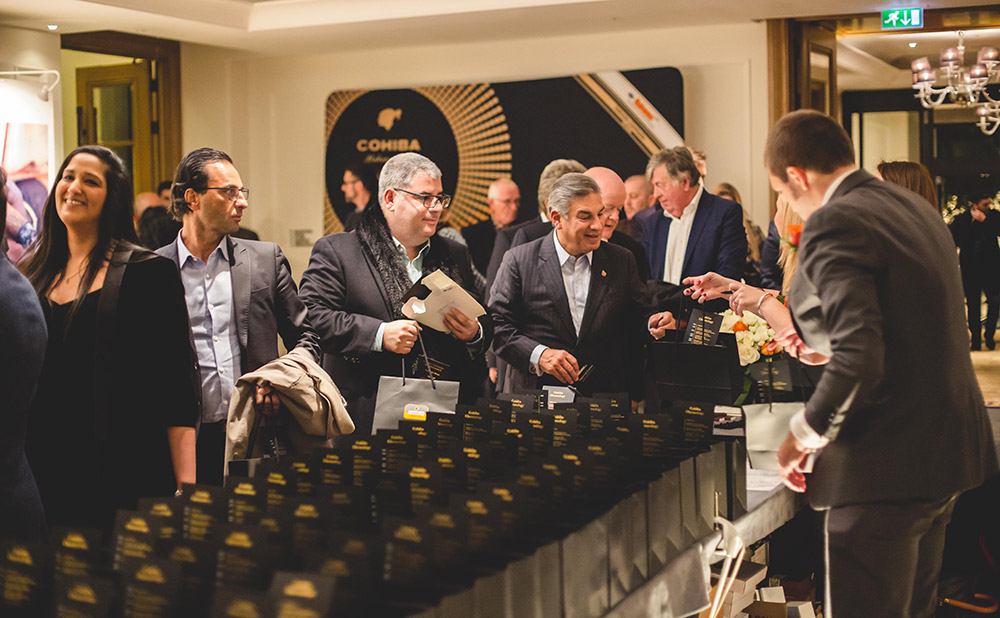 Goody bags upon arrival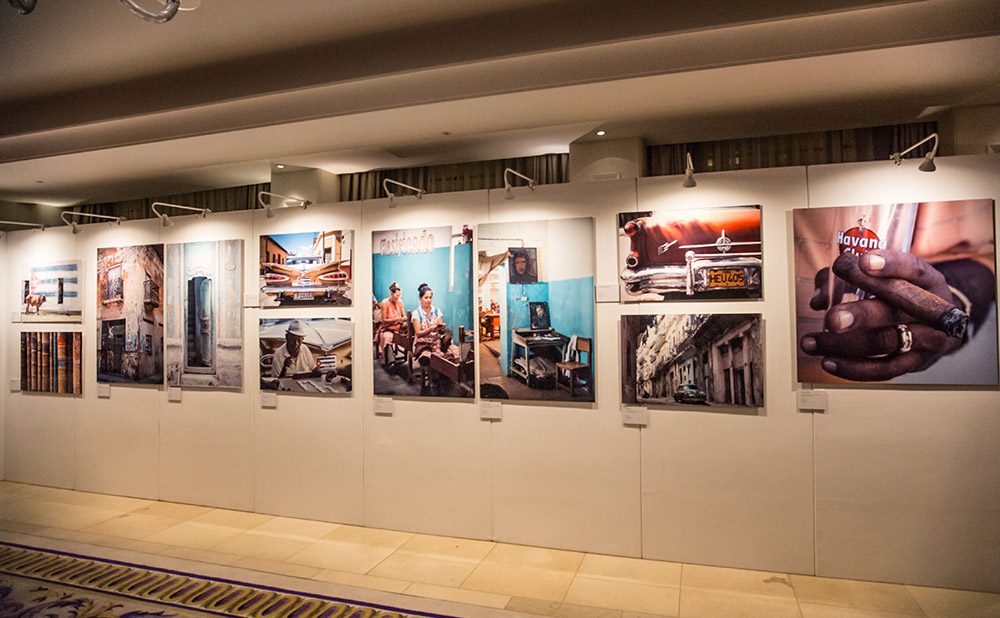 Harriet Brockett - Cuba - Photography Exhibition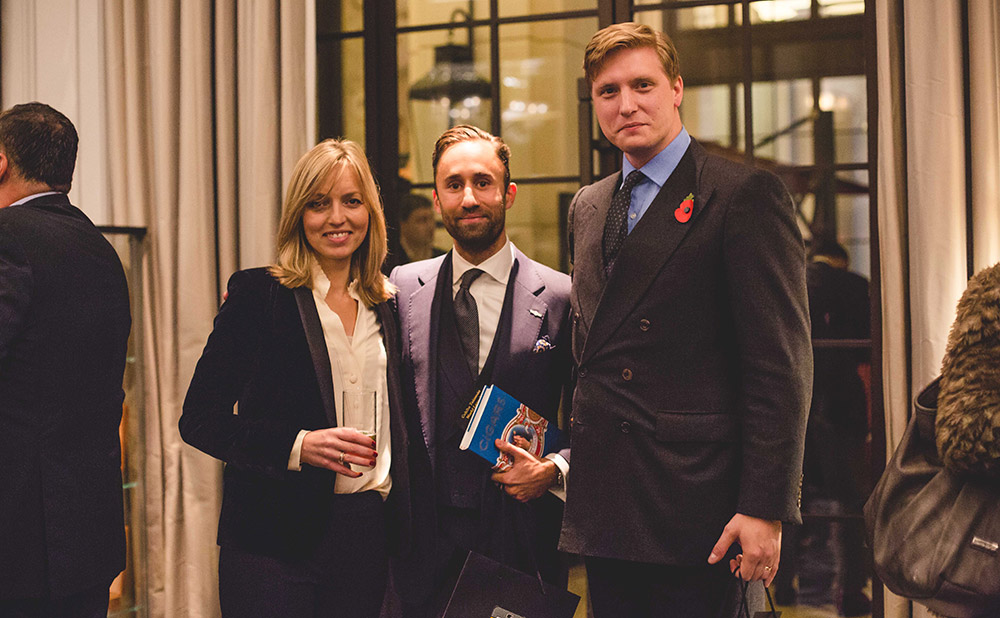 Jemma Freeman, Darius Namdar, Tom Chamberlin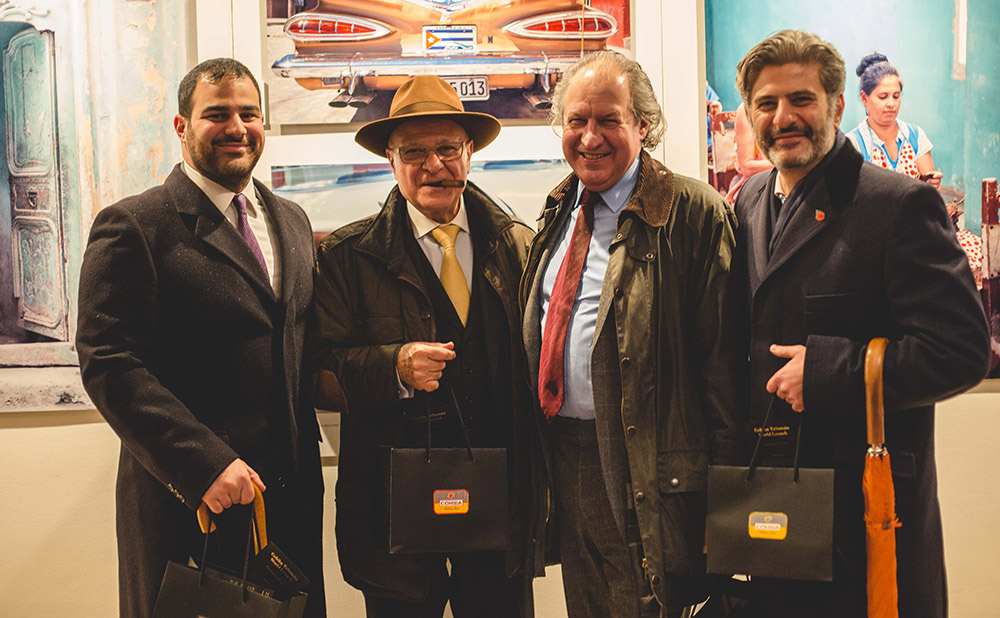 Joseph Thaddeus, Edward Sahakian, Paul Pritchett, Eddie Sahakian - Davidoff
Matthieu de Gottal chocolates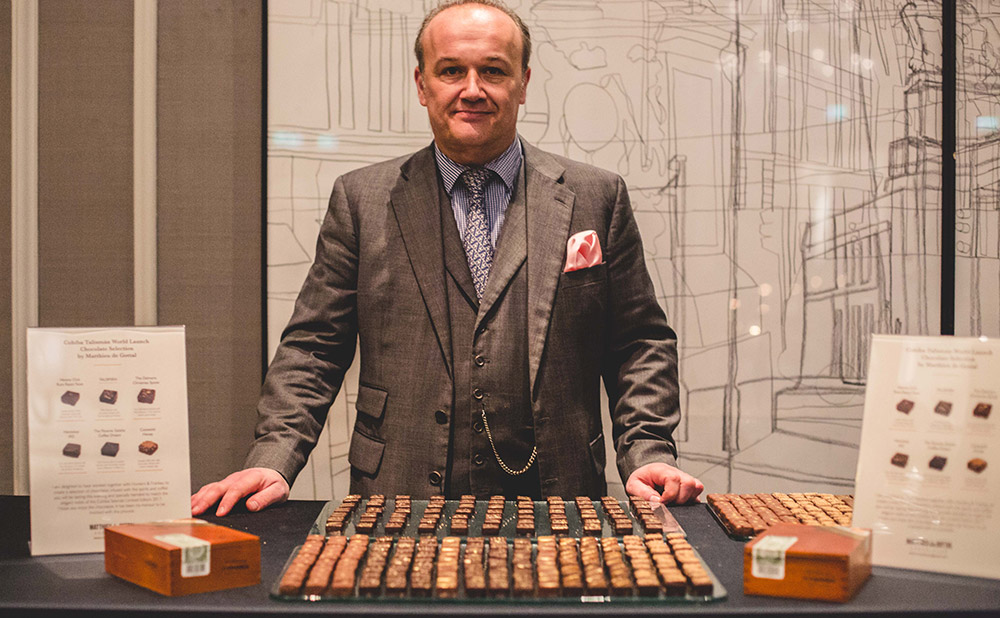 Matthieu de Gottal Chocolatier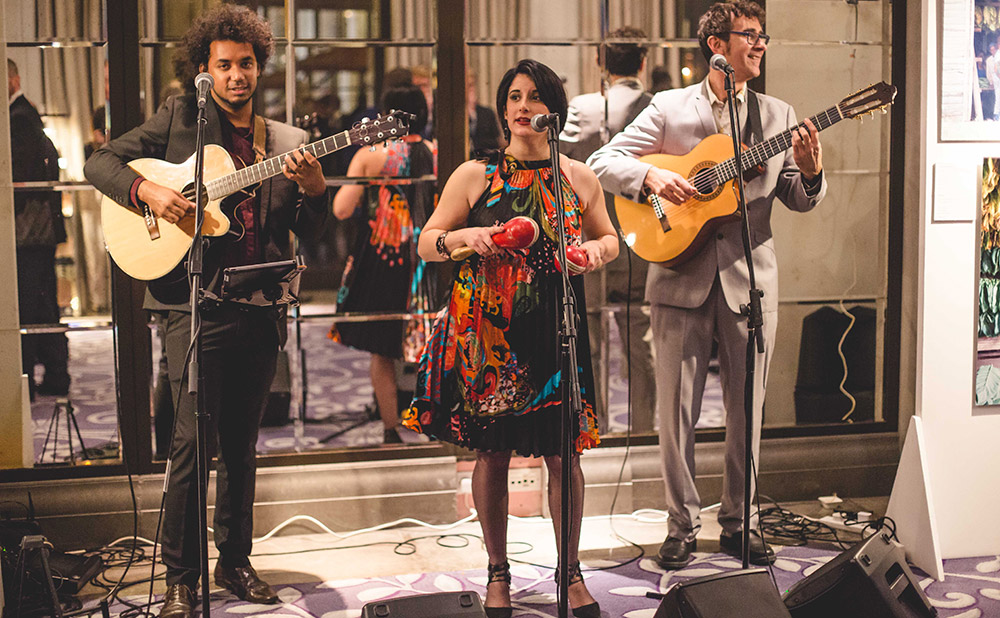 Son Yambu