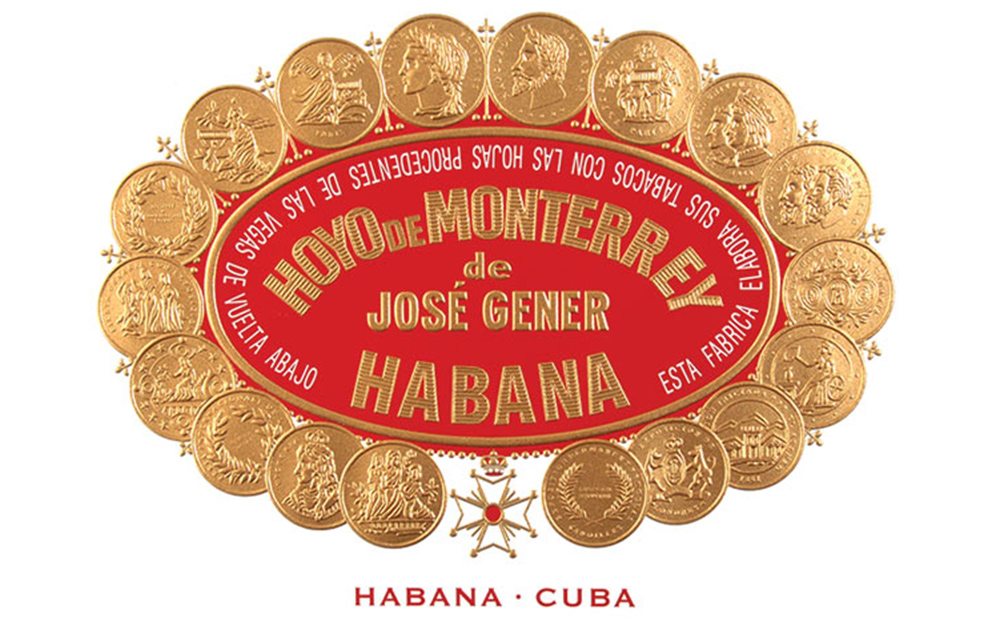 First Among Equals
Hoyo de Monterrey is a legend among cigar Marques.
Unusually, virtually the entirety of its current production portfolio is worth revisiting time and time again.
It's Limited Edition and Special Edition incarnations are surprising and intriguing, with a flair and elegance not often found among the big Cuban brand names. Hoyos rarely suffer burn or construction issues; they look, smell and therefore age exquisitely.
All of the above tells us that this Marque is of the very highest quality, using the best tobacco grown on the island and its finest blenders and rollers to construct its cigars. All in all, it's one that should be playing a significant part in your cigar life.
The Hoyo de Monterrey plantation lies at the heart of the hallowed Vuelta Abajo tobacco zone – to tobacco what the Loire valley is to fine wine – near the town of San Juan y Martinez.
Founded by Spaniard José Gener in 1860, the brand is a superb gateway to the wonderful world of cigars, yet remains sophisticated enough to still intrigue lifelong lovers of the leaf. Somehow, the blends of this elegant brand manage to remain delicate and light in body while being very full-flavoured. This might sound like an oxymoron, but it isn't; it's something of a Holy Grail for cigar makers. Let's take a moment to analyse this.
Cigar lovers often confuse 'full flavour' with 'full body.' There is a subtle – but distinct – difference between the two. It is perfectly possible to have a cigar that is very bold, strong or 'full-bodied'; while remaining light in flavour. Similarly, a light cigar – like the beautiful Epicure No.2, the 'Desert Island smoke' of so many cognoscenti – is as delicate as a flitting butterfly, yet full to overflowing with rich, honeyed, floral flavours.
Most Hoyos are of the latter quality, although there are exceptions among the Limited Edition range. And some of the very best ageing results we know of have been achieved with Hoyo de Monterrey. The tobacco, for reasons unknown, seems particularly suited to long, slow ageing. This is why, if you find long discontinued Hoyo lines gathering dust on humidor shelves somewhere, you are advised to look seriously at buying them. They age in a delightful arc, becoming smoother, nuttier, leathery and more ethereal with the passing years, as long as they are handled correctly.
The slender gauge vitolas – the Le Hoyo Series – has been decimated by catalogue reductions in recent years, but remains, in our opinion, the pinnacle of the small cigar format.
If you have the space and some spare change burning a hole in your pocket, put a box, a half box or a few sticks of Hoyo de Monterrey down for long-term ageing (and by long-term, we mean in excess of six months). If you can resist devouring them all within a 36-month period, for example, you'll begin to experience that particular Hoyo sweet spot that blossoms and blooms for five years plus; and the experience of smoking beautifully aged, carefully curated cigars will be yours for the taking.