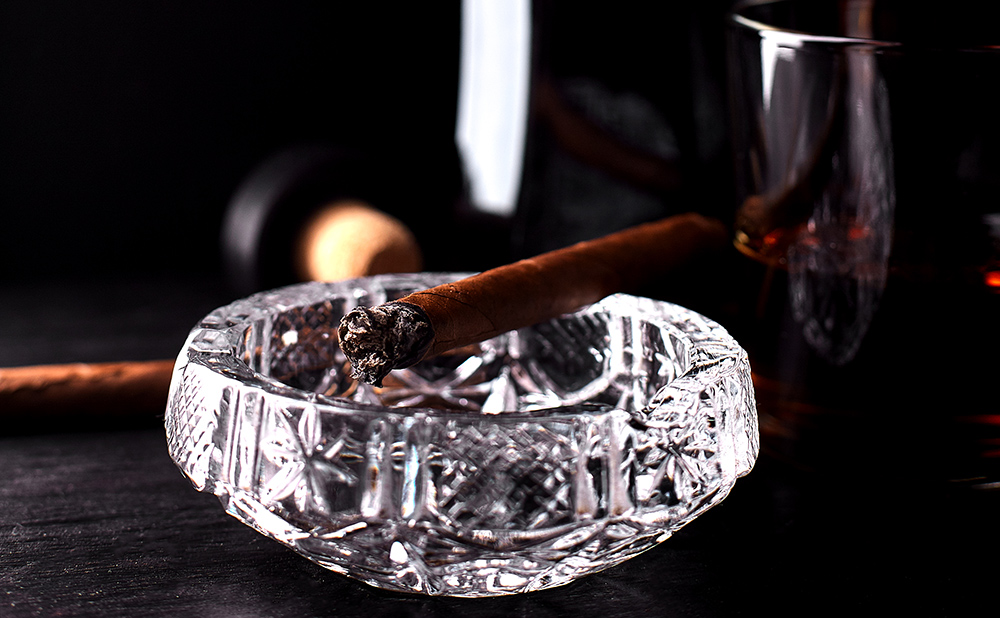 Give Them an Inch
The trouble with getting repeatedly shouted down is that, after a while, you're glad when someone lets you talk normally.
As cigar smokers, we've been lumped in with the cigarette mob for as long as we can remember. Because we're such a small part of overall global tobacco consumption – the vast majority of which is cigarettes – we get dealt a bum deal every time some radical new legislation comes into force.
It gets to the stage that instead of fighting our corner vigorously, we end up keeping our heads down and hoping nothing worse comes along. 'Be thankful for what you've got,' seems to be the motto for the day.
While this attitude is understandable – we all just want to get in with our lives in peace, right? – it's flawed. Because the sort of people who chase down these laws are the sort of people who are never satisfied. Once they've achieved one victory, they march on to the next one. And the next. And so on.
In the US, cigar lovers have been handed another frightener by the proposed creation of a new Bill designed to prevent kids getting into smoking. But as usual, cigars are collateral damage. This new legislation proposes specifically doing away with selling cigars over the internet or via mail order and catalogue. This is massive business in the US – and of course, is a not insignificant market over here too.
The fight is on to gain an exemption on the basis that this law is designed to catch vaping and cigarettes – the 'gateway' drugs to cigarettes that the Government is determined to stifle, and not cigars, which are, as we all know, an artisanal adult pleasure.
Now you don't need us to tell you that what happens in the US more often than not finds its way across the pond. Could we see a similar ban introduced over here?
In the long term, one would have to be a brave soul to bet against it, such is the growing tide of sentiment against anything relating to the word tobacco. For now, at least, we should indeed perhaps be grateful that our online stores and mail order businesses can still operate relatively unscathed.
But we shouldn't hunker down and hope for the best. We need to be proactive. Check out the website of Cigar Rights of Europe, an organisation which mirrors its US counterpart and aims to tackle, head on, the issues that cigar lovers face before we are overwhelmed by both thoughtless legislation and apathy.
Fight for your rights – and don't accept that we're better off keeping quiet.