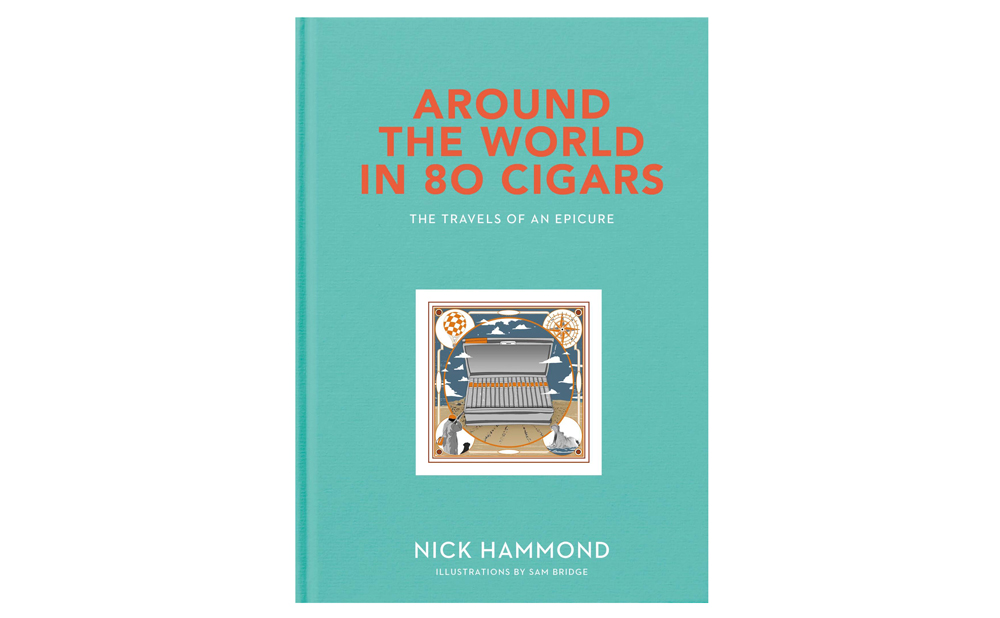 How to Launch a Book
A whirlwind tour, a book launch, a tobacco tradeshow, a bad back and not much sleep – a diary of how (or maybe how not, who knows?) to launch a book.
Okay, so many of you will know by now that I (Nick Hammond) am a guest blogger for Sautter after my friend and star of stage and screen, Laurence Davis, asked me to start penning thoughtful and cigar-laden pieces for the delight of his discerning customers.
And, with this in mind, I thought I'd give you a glimpse into what it's like to launch a book – especially a cigar book – and get it out there, in front of the right people, on the shelves, in the cigar stores and finally, in your brain. It ain't easy.
Actually, writing the thing was the easy part in hindsight. That involved delving back through some two and a half decades of cigar-loving travel, recalling long distant but still resonant moments and trying to peel away the layers of time to remember exactly which stick was smoked, with whom and where.
The book is a travelogue; light-hearted in the styley of, say, Bill Bryson, and incorporating what people tell me they like best about my writing; its colour, the way it invokes a feeling as if you were there standing alongside me, its warmth, humour and above all, its passion for one subject above all others.
So, Around The World In 80 Cigars – The Travels of An Epicure (for that is its long, but somehow appropriate, title) recounts how I fell in love with the cigar at an early age. How it has accompanied me through trial, tribulation, joy and sorrow and been a constant companion in some of the world's most extreme, unusual or downright exotic locations.
We launched officially on September 12, with a lavish gathering at the Oriental Club on the border of Mayfair and Marylebone. The Private Members Club is a favourite haunt of mine, is included in the book, and did the 80 or so gathered guests proud, with lashings of Champagne and wine, and incredible Indian Street food served in the courtyard on a clement evening. The gathering was sponsored by Tor Imports under the auspices of my good friend Scott Vines and the great and the good of the cigar world were in attendance. We had visitors from the US, from Germany, all the way from Nicaragua and beyond.
From there, after a wonder of a celebratory meal, the push began to get books sold. I signed my first customer book the morning after at Davidoff of London, then later in the day moved down to James J Fox where I was humbled and a bit embarrassed by folks coming in especially to find me and get their books signed. And on Saturday, Sunday and Monday, I was in the legendary Sautter store in Mount Street. I don't often get to join the Saturday afternoon club as I'm an out of towner, so I was treated to regular doses of caffeine, liberal amounts of bullshit and pisstaking and no small amount of cigars. My mate Laurence came in and we were able to share a smoke and keep track of the Ashes – bliss. And books were flying out (thanks to Mags' irrepressible sales technique!).
I'll tell you more next time – The Ritz, InterTabac, The Goring and more. Long Ashes.