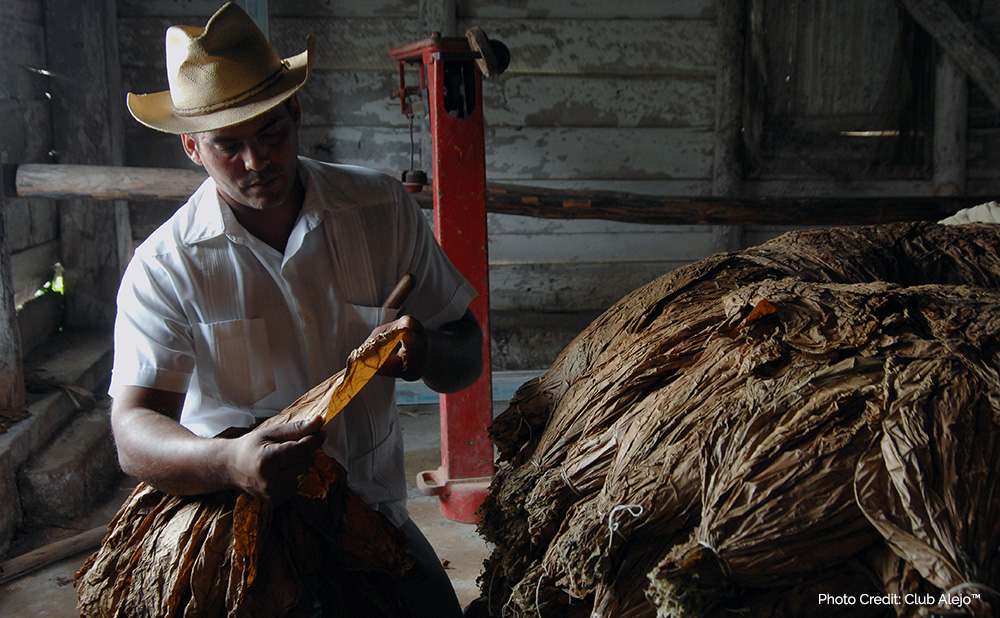 Prince Of Smoke
Do you know Hirochi Robaina? Allow us to introduce you.
Hirochi's grandfather, Alejandro Robaina, was up there with the most famous cigar men ever.
The Cuban tobacco farmer lived to a ripe old age (into his 90s) and had a simple existence, although the man was anything but. His farm – Finca Robaina ¬in Pinar del Rio, became renowned for growing some of the best tobacco on the island. It still is.
In Cuba, that's quite an accolade.
Alejandro died a few years back and that heralded Hirochi's reign. Despite being one of 12 grandchildren, Hirochi was the one picked by Alejandro to come join him on the remote farm in the lush heat of Vuelta Abajo to learn the secrets of the trade he had spent his lifetime perfecting.
Hirochi has maintained the legendary status of Finca Robaina. He has added to it. And now, he and his family have been featured in a truly terrific movie, Prince Of Smoke.
Matt Gelb directed the movie and took the opportunity to travel to Cuba when President Obama eased long-standing travel restrictions for Americans. After winning Hirochi's trust – and after showing him the film rushes of the early scenes he had shot – he was allowed to follow the quiet Cuban during a tumultuous harvest of 2016.
The result is Prince Of Smoke, which has been garnering praise and awards at several film festivals across America. From July 4, it will be available on Amazon; and Sautter, having spoken to Gelb recently, is very happy to offer a link to the movie from our website.
"I got very close to Hirochi and his family in the end," Gelb said. "They were gracious enough to let spend several weeks with them and I got to see their everyday lives. It's no easy thing, growing cigar tobacco."
Certainly not when that tobacco is destined to cloak some of Cuba's finest cigars. It's a poorly-kept secret that many of Hirochi's wrappers are selected to adorn Cohibas, the island's premier cigar brand.
"The world is changing, climate is changing, and that affects Cuba as much as anywhere else," he continued. "These are the things Hirochi has to deal with that his grandfather didn't."
Sautter owner Laurence Davis is a friend of Hirochi and has spent many hours with him at Finca Robaina. If he's in the store next time you drop by, ask him to tell you about having lunch with Hirochi; eating chicken from the farm; smoking a mas fuerte cigar that Hirochi himself rolled in front of him.
You'll notice that El Jeffe's eyes glaze over and his mind wanders elsewhere. You'll have time to enjoy a smoke while he tells you about the farm.
And make time to watch Prince Of Smoke, too. It's a great short documentary film and it'll give you a better insight into what Cuba's farmers have gone through in order to get that smoke in your hands.
Appreciate it, for to them, it is so much more than just another cigar.