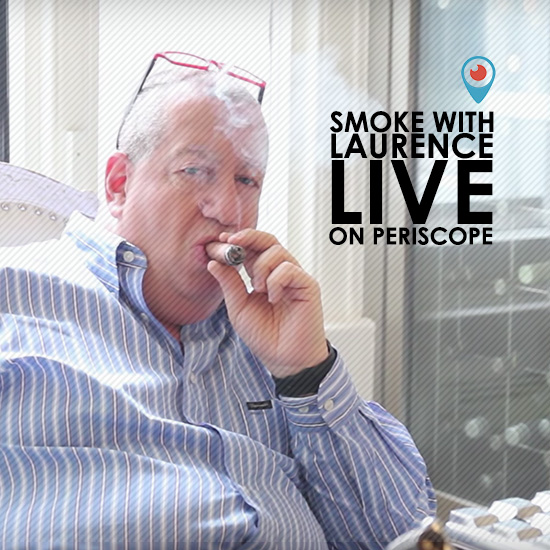 Smoke with Laurence live on #Periscope!
Friday July 29th at 6pm GMT Live from Sautter Knightsbridge
We regularly receive very positive feedback from our YouTube videos, with a lot of people preferring the long format / discussion reviews.
On Friday July 29th at 6pm live from Sautter Knightsbridge, UK, we will be smoking a Partagas D4 with Laurence Davis, Magali De La Cruz, some of our regulars and faces within the cigar community – Heck we may even be able to rustle up a super secret surprise guest!
For this first session, we have decided to smoke the Partagas D4, due to it being a long time regular, an every day smoke for the man himself, it's a reasonable price and a cigar that he has introduced to many of us and that we hold dear to our hearts.
How can you take part?
Buy your Partagas D4 here.
Make sure you follow us on Twitter and have Periscope installed on your phone and you are logged in, that way, when we go live, you will get a notification about it.
You can also just follow us directly on Periscope. (Download Periscope for iPhone or Android.)
And that's it… wherever you are in the world, make sure you introduce yourself and we can enjoy a smoke together. If you are in London, come by the shop and join us!