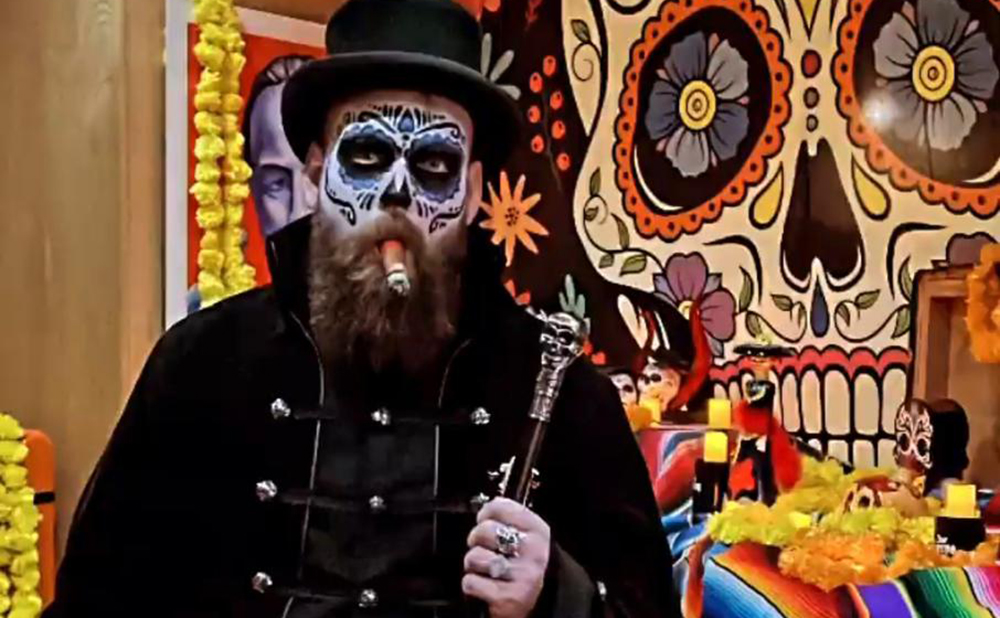 Social Butterfly
WE'VE discovered that post lockdown(s), everyone is up for a party.
No great revelation that, one supposes, but it's interesting nonetheless to see how much we rely on our social natures.
Deprive someone of something for any length of time and they'll start to crave it, of course, but we often forget that we need to be around people and to interact in order to truly experience a full and satisfying life.
Of course, we're not saying you need to be with people 24 hours a day – indeed, for some, just the occasional social interaction is plenty. But however much you like; whether you're out five nights a week or happy in your own company most of the time, the fact is humans need each other.
That's an important part of the equation here at Sautter. The social aspect of cigar smoking cannot be overstated. Laurence Davis, Sautter owner, is a very social beast himself and loves nothing more than to see others enjoying themselves at Sautter. That's why he's on Instagram live each week with Nick Hammond; why he has released scores and scores of YouTube videos; why he continues to innovate and pioneer in the world of cigar gatherings.
With the advent of the Knightsbridge Sautter lounge, the opportunity to entertain in style has become more pronounced. Some amazing evenings have been held there recently, with plenty more in the planning. If you haven't experienced what it's like to get together to spend a few hours with like-minded cigar lovers, we can't recommend enough that you treat yourself to a ticket for a forthcoming Sautter event.
Don't worry if you don't know anyone – you soon will. This isn't a closed shop, old boy network. Yes, some familiar faces turn up regularly to these events, but it's not a clique and all are welcome, from novices to cigar aficionados and all in between.
The reason we want to see you at a forthcoming Sautter event is because they are unlike cigar events anywhere else. That we can guarantee. Any of you that have been before, to Sautter, and other events will willingly confirm this.
The best way to keep up to date with the schedule of events (and LD is expert at announcing them all of a sudden to everyone's surprise!) is to subscribe to us on social media; drop in to catch the news on Insta Live now and then (6 pm on Tuesdays) or spend half an hour watching Sautter YouTube videos, which can also be a good source of forthcoming news.
Ticketed events invariably sell out fast, so keep abreast of developments and order immediately if there's something you fancy. Tickets typically include a cigar or two, a range of drinks, entertainment, perhaps a selection of extraordinary food. Clear your diary, make some time for yourself and get booked in.
We look forward to meeting you and welcoming you to the Sautter social scene soon.