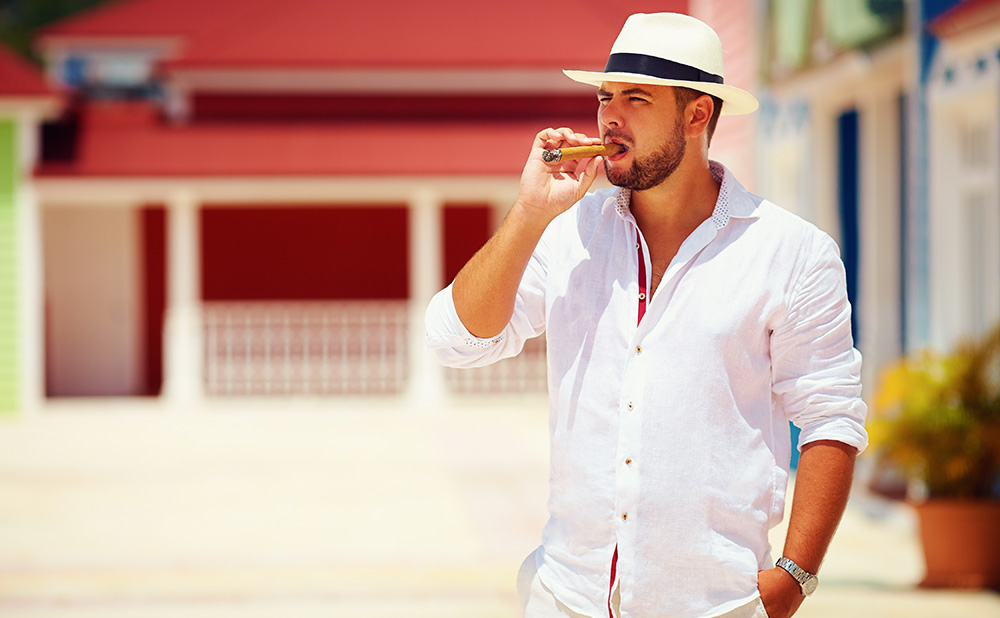 Summer Smokes
The past weeks have been a blast from the past.
Summers like these only existed when we were kids right? When teachers at school took pity on you on hot days and allowed you to work outside on the grass. When the sun shone every day, Wimbledon lawns were burned shade of brown, when the West Indies flogged us around Test grounds and their jubilant spectators ringed the boundary edge and drank beer on the grass.
We thought those days had gone. But day after day, week after week of blue skies and burning sun have taken us back once more.
As well as being good for strawberries, wonderful for spin bowlers and a nightmare for wilting flowers, the sunshine is great for cigar lovers too.
We have the perfect excuse to light up as we get on with our everyday chores. Mowing the lawn? Grab an inexpensive stick to make the job that little bit more pleasant. Lighting the barbecue? What could go better with a sweating chef than a cold beer and a flavourful stogie?
Take advantage of this time of year and you can spend many a happy hour in the shade or in the sun, enjoying the myriad of flavours cigars can bring.
The only thing we'd counsel against is going too heavy. Just as in the case of a heavy red wine at lunch on a hot day will knock you out for the rest of the afternoon, a hefty bodied cigar might just be a step too far. You'd be much better off concentrating on light to medium flavours, and perhaps even think of toning down your Ring Gauge, too (just don't tell El Jeffe).
Something like the Por Larranaga Petit Corona is hard to beat. In delightful cabinets of 50, they are light, sweet, delicious, aromatic. Perfect for an afternoon smoke. The Upmann Magnum 46 is a classic you don't see so much of these days, but find a good batch, check them (carefully) for any easily felt hard spots and you will have a really rewarding smoke which runs the gamut of flavours from grass to leather and more besides. A perfect dog walking stick in the cool of the evening.
And if you're sitting out, under the stars and ready to enjoy on one of the big hombres, then look no further than the often monumental Hoyo de Monterrey Double Corona. It's a giant of a smoke in every respect.
Oily, slick and beautiful, this telegraph pole can trick you into a false sense of security, but the usual Hoyo sweet friendliness may be disguising something altogether more powerful. A wonderful cigar to end a wonderful day, whether you've been punting, at a Test Match, pootling with the poodle or pottering around the potting shed.
Enjoy your Summer smokes.