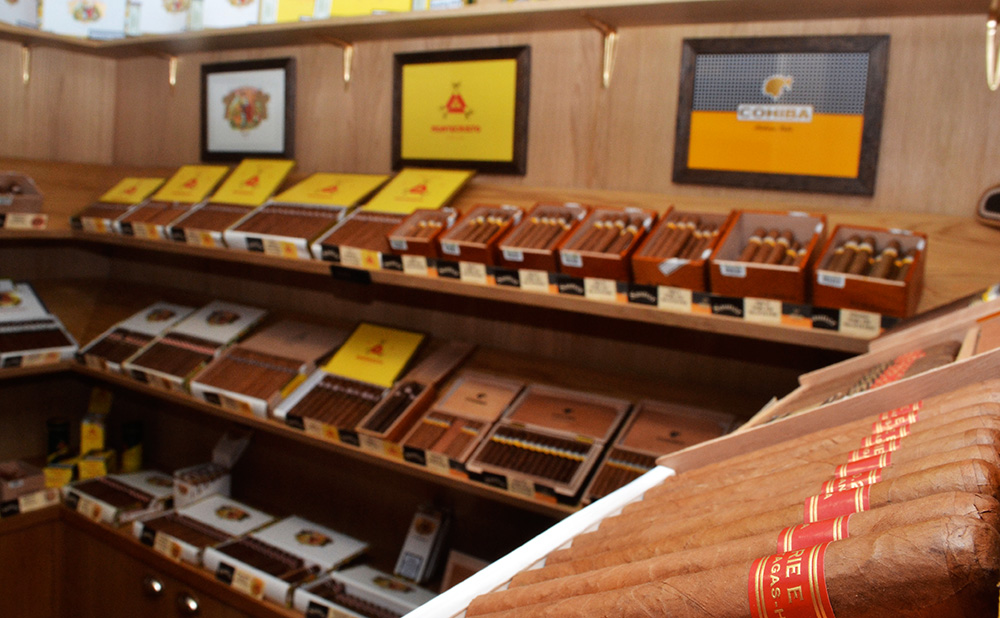 The Inside Track
Insider information. When it comes to cigars, you both need it – and should be wary of it.
The cigar scene isn't as sniffy as wine.
You will find it easier to circumnavigate, not as confusing and with a lot less bushy haired, red-trousered, braying public school devotees.
Most cigar people are willing to help a newbie and offer up suggestions of sticks to try. Find a good crowd and they'll more than likely offer up a couple of cigars of their own for you to sample. They tend to be a generous bunch.
But, of course, there are those who seek more to add a disciple to their font of knowledge than help a freshman. Some speak louder than others, with more strident views. They tend to the same ones who'll tell you what you should be tasting in a particular cigar instead of allowing you the pleasure of finding out for yourself. And, of course, your experience will be totally different to theirs, because your palate is different too. It's just that some don't stop to think about that. They're more interested in the sound of their own voice.
What you want from Insider Information is genuine, hard-earned good advice. From people who've been there, done that, smoked the cigar and remembered its virtues. People like those at Sautter, for example.
Of course, we want to become your cigar merchant of choice. We'd like you to shop at Sautter and see it as your 'club away from home,' where you can relax and sample, shoot the breeze or just sit quietly with a coffee and contemplate your favourite handrolled.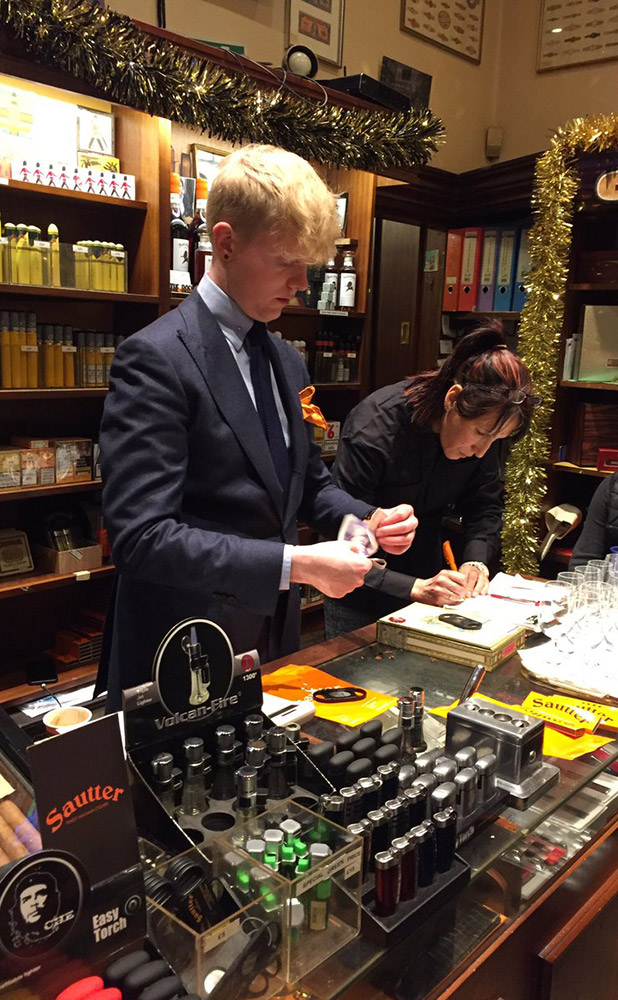 Rhys Hamilton-Davis and Magali De La Cruz
We have Insider Information. Take Magali De La Cruz, for example. You can't miss Mags. Welcoming, hospitable, infinitely knowledgeable, her sing-song cadences lilt from our Mount Street store like a forgotten echo of Havana itself.
She's a Cuban, you see, and proud of it. She returns regularly to her hometown to keep an eye on the cigar situation there. She's a font of knowledge on Havanas; what's hot, what's not and what is on the horizon. She's able to furnish you with great advice on places to see, to stay, to visit and to enjoy if you're planning a trip to the land of the puro. She can put you right on great little out of the way restaurants no-one else knows about. She can help you hook up with people over there who'll advance your passion for cigars. Magali De La Cruz has Insider Knowledge, you see.
She's ably supported by another protégé. Rhys Hamilton-Davis is a young Master of Havanas, one of very few worldwide who have completed the gruelling Hunters & Frankau certificate which assesses their knowledge of cigars and cigar tobacco from the ground up.
He's been tested on his recommended pairings; his knowledge of obscure sizes; of his awareness of the history of the grand marques and his opinion on the relative strengths and flavours of scores of cigars. He is the man to advise you on your cigar of the day, because, rest assured, he's tried and tested them all.
Rhys has a passion for cigars that is obvious. In his quiet Celtic way, he advises based on your preferences, palate profile, timescales and state of mind. This, once again, Dear Reader, is Insider Knowledge of the highest calibre.
Make the most of some of the greatest Insider Information in the UK cigar trade. Pop down to Mount Street and introduce yourself today.