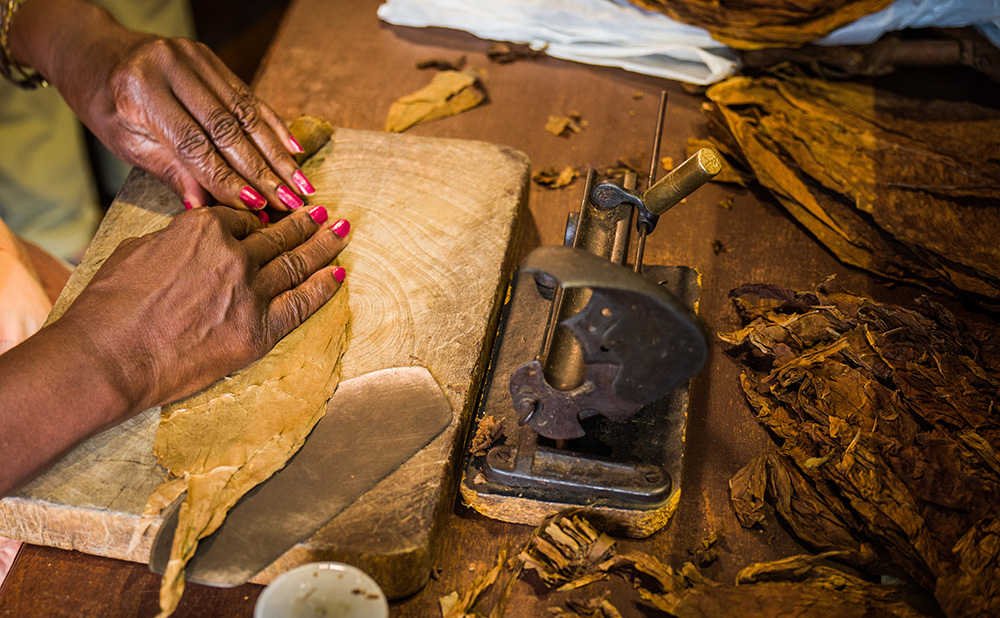 The Queen of Havana
The art of handrolling cigars is one that's easy to become blasé about.
Once you've been around the cigar world for a while, you will get the privilege of seeing rollers quite regularly. While the travelling Havana expert roller itinerary, which used to see the best rollers from the city's factories come over to regularly to showcase their talents in the UK, has been defunct for several years, if you're lucky enough to hit the Cuban cigar shops, you'll come across a roller soon enough.
You should remember that there are rollers and there are rollers. And then there's Yolanda.
To reach the highest accolade of 9th Grade Habanos roller, one must have been in the business for decades. You must have worked your way up from equivalent of factory skivvy to the highest echelons of cigar making. And in Cuba, you've likely become a household name along the way.
Yolanda Medina reached the pinnacle of her art a long time ago and remains there. Having managed major factories such as Partagás, H. Upmann and Romeo y Julieta in her 50-plus-year career, she now regularly tours internationally in support of Habanos SA's overseas marketing. And when she's home, she is resident at the Melia Habana Hotel.
Granted exclusive time with Yolanda within the Casa de la Habanos' VIP room in the hotel, the Sautter team this week spent an afternoon detailing the depth of her talent.
Custom-rolled Yolanda blends are rated and reviewed by Laurence Davis, Nick Hammond and Master of Habanos, Rhys Hamilton, in a soon-to-be-published Sautter Cigar video (all Sautter cigar videos are available via Vimeo, following a strange decision by YouTube to pull the Sautter channel. Read more about this here).
And Sautter's own Cuban specialist, Magali de la Cruz, then leads you through an amazing tutorial of the Maestra's subtlety with the leaf.
Towards the end of the day, Yolanda – always glamorous and welcoming to every visitor to the shop – sits down at her rolling desk with a weary sigh. She is now 75 and has been rolling cigars for over half a century. She still takes enormous pride in each and every cigar she rolls.
If you intend to visit Cuba, visiting Yolanda is a must. Try her trademark piramides; a gloriously smooth, sweet, rewarding blend that Hammond voted his best cigar of the trip so far. Or perhaps try Yolanda's 'Queen' robusto – so good, Rhys Hamilton smoked two.
And if you're in especially fine form, up to a challenge and can convince her, take the plunge with a Yolanda Toro; the monster stick that had El Jeffe Laurence rapturous in his praise.
We should treasure Yolanda while she is still creating her masterpieces for the public. Retirement will not be many years away – and we shall not see her likes again any time soon.