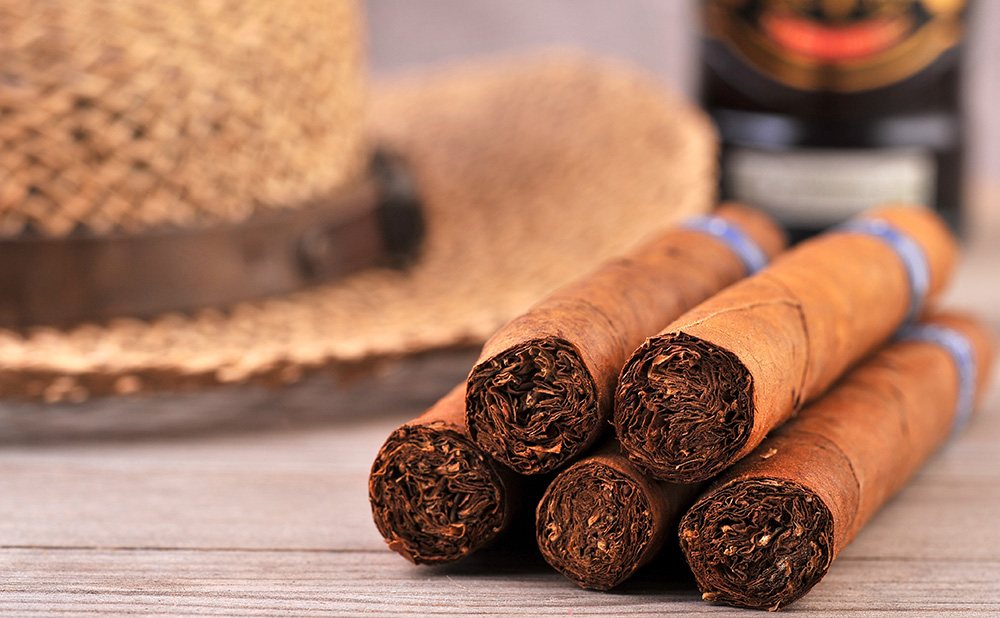 Have Cigars, Will Travel
The Silly Season is upon us, when families across the country are packed into under-sized suitcases and inappropriate motor vehicles and whisked away on holiday.
The Great British holiday may not be the ice cream, kiss-me-quick-hat, hanky-on-head extravaganza it once was, as more and more of us choose to catch our sunburn abroad.
But wherever you're travelling, it's a good investment of time beforehand to give some thought to your cigars. After all, if you can't enjoy a cigar or three when you're on holiday, when can you?
As a general rule, we'd advise that you don't take expensive accessories when you travel. You finest Dupont lighter and cutter combo may just be too tempting for a snooping baggage handler or over-zealous security chappie, so just throw in a few cheap guillotine cutters or punches and a couple of cheap lighters and you're golden.
And how to transport those precious few you've chosen to while away sun-kissed hours or after dinner, balmy nights on the balcony? You have a number of choices.
You can go rugged. There are several companies making no-nonsense, all-weather, toolbox-style humidors that can float, be run over by a bus, eaten by a whale and still keep your cigars sweet and fresh inside. Sautter offers one such here.
While it's not the most attractive item of travelling luggage, it will keep those sticks safe from accidental damage, or indeed the extremes of heat and cold they're likely to encounter on your travels. Once they've been pressurised in the belly of an aeroplane, these boxes seal tighter than a clam's wallet and can only be opened by the judicious insertion of a small denomination coin between two handily placed clasps. A quick twist, the seal is broken and you're back to business as usual.
You can travel more eloquently and take your cigars with you, of course. If you want the ultimate Agatha Christie style swagger, look no further than Sautter humitrunks.
The other thing you should consider before hefting a wedge of cigars into your suitcase and heading off with your bucket and spade is what style of cigar you'll actually enjoy most.
If you're planning on exploring the souks of Morocco, for example, and will be sitting under shade in the searing heat of the afternoon, you may not want to be firing up a ball-busting Partagas or Bolivar. More likely you'll get more pleasure out of the subtle allure of a H. Upmann Connoisseur No.1 or a Hoyo de Monterrey Le Hoyo de San Juan.
Alternatively, if you're boar hunting in Bavaria or truffle hunting in Bologna, you may want something with a little more Tabasco to cope with the local wine, the rustic scenery and the flavours of game and cheese. Here, the richness of a Cohiba Maduro 5 Genios or the woody tang of a Montecristo Edmundo may be more appropriate.
Whatever you choose and wherever you go, enjoy your well-earned break. Holiday cigars are some of the sweetest tasting of them all.