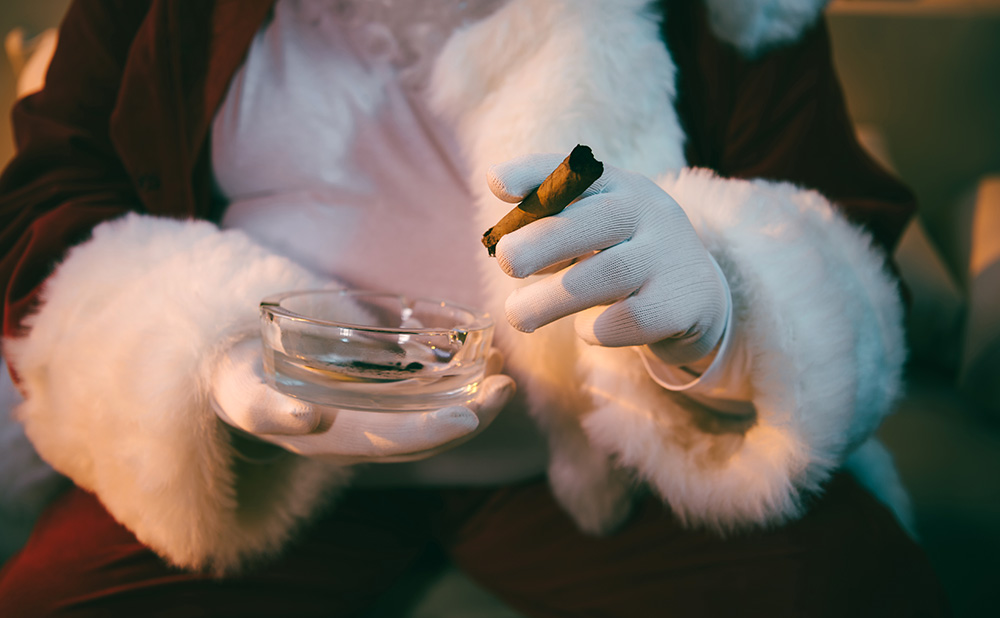 Fill Your Stocking?
ONE doesn't like to mention the fact too early, but it's nearly that time again.
Whatever your religious persuasion, there's a good chance that you may take advantage of the majority of people gleefully whacking the Out of Office button and take some well-earned time off yourself at the end of the year.
This year, while we've all wrestled with issues out of our control, is also going to be tricky for the cigar lover, for as we've faithfully reported to you in the past weeks and months, hand-rolled cigars are increasingly hard to come by. Particularly Cuban cigars.
That's not down to legislation or folks finally getting fed up with a fine cigar, but because of an amalgamation of events peaking with Covid and the dire state of the Cuban economy. The upshot is that some of your favourite Cuban go-to favourites may not be easily available this festive season.
So, what to do?
The answer is – play canny. If you can pick up well-kept private stock from those looking to move on some cigars, all the better. Of course, keep in close contact with your cigar merchant of choice at Sautter, for the store will always strive to supply you and we are constantly bringing in stock to keep the humidors ticking over.
The other thing you should consider, as we've also said before, is to take a plunge with some new brands and styles. Okay, they might not be quite what you were after, but you may hit on a 'home run' you otherwise would have been ignorant of and let's face it – a decent smoke is better than no smoke at all.
Laurence Davis has realised that promotion and education of new lines and different countries is the way forward to keep his clients in cigars, hence the slew of events, tastings, online discussions and YouTube reviews which have featured a myriad of sticks from across the world's cigarmaking regions.
If you turn your nose up at New World cigars, that's your choice and you'll have to stand by it. But we would encourage you to try new things. While larger formats are the worst hit, smaller, less obvious cigars are still available in good numbers, so tweak your habits. There is also a vast range of cigars from the likes of the Dominican Republic, Mexico, Honduras and Nicaragua which are far less affected by inventory issues and which you will find in good numbers at Sautter.
Drew Estate's swarthy Nica sticks pack a punch, while the Casa Turrent cigars from Mexico are somewhat milder on the palate while offering some intrigue. Dominican cigars are smooth as silk and – well, we could go on, but the point is, you owe it to your palate to try something different and see if it floats your boat.
If you have any special requests for the festive period, now is the time to get them in so the team at Sautter can do its darndest to keep you smiling and puffing away. And in the meantime, grab yourself a handful of something from outside your comfort zone and you might just be pleasantly surprised.