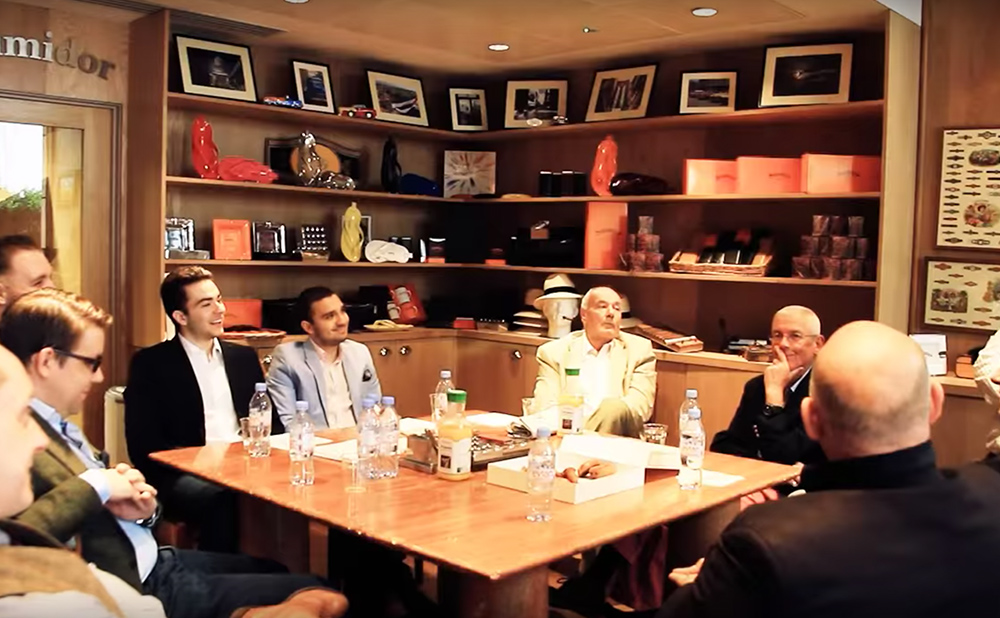 Get In Training
It could be entitled 'All You Ever Wanted To Know About Cigars, But Were Afraid To Ask.'
It isn't. It's just called Cigar Training. But Sautter is the only retailer in the UK which offers it. And it's a great way to learn about cigars.
The training has been running for years; for some time run by the much-missed Nic Wing, these days led by our amazing Cuban maestra, Magali De La Cruz.
Usually held on a Saturday morning, these informal 'primer' sessions are there to lay the groundwork for your understanding of how cigars work. As well as the chance to talk cigars with the lovely Mags (and quite possibly El Jeffe himself, store owner Laurence Davis, who often pops in for a chat and a smoke), you'll learn an awful lot about the making of cigars.
Topics covered include; the history of Cuba and its famous cigar industry; an overview of how cigar tobacco is grown; the history of the UK cigar industry; how cigars are actually blended and rolled; the truth about ageing cigars; how to look after cigars, store them and keep them in tip top condition; how to correctly handle, choose, cut and light your cigars; what do to with the ash – and a whole lot more.
It's not highbrow, it's not formal, it's not preachy; it's fun. It's interactive. And it's like being at school and being allowed to smoke in the classroom.
Beginning at 10am with an introduction to the group, some essential coffee and maybe a pastry or three to nibble on, Magali dives in and leads you on a whirlwind tour of cigar lore. Occasionally a cigar personality will also drop by during the morning to give you the benefit of their experience and expertise.
You'll kick off with a delicious Upmann Half Corona to wake the taste buds and throughout the training session, you won't go short of a smoke. The type of cigars you'll be offered to taste and evaluate include a Rafael Gonzalez Petit Coronas, Hoyo de Monterrey Petit Robusto, Sancho Panza Belicosos, H Upmann 46 and Romeo y Julieta Short Churchill.
Now we won't expect you to smoke all of these right there and then (although El Jeffe probably will) but you'll have several cigars to take away with you as well as a Sautter cigar cutter and lighter, cigar portfolio book and Sautter's own cigar notes on the prominent Havana brands.
Plus, you'll get some 'homework' – and you can be sure it'll be a lot more fun than the one you used to get into trouble for not doing as a kid. There'll be a suggested list of cigars for you to move onto to develop your palate and a chance to ask as many questions as you like.
All in all, a great way to spend a Saturday morning in the company of fellow cigar enthusiasts and one or two experts.
Can't think of a better way to kick off the weekend.