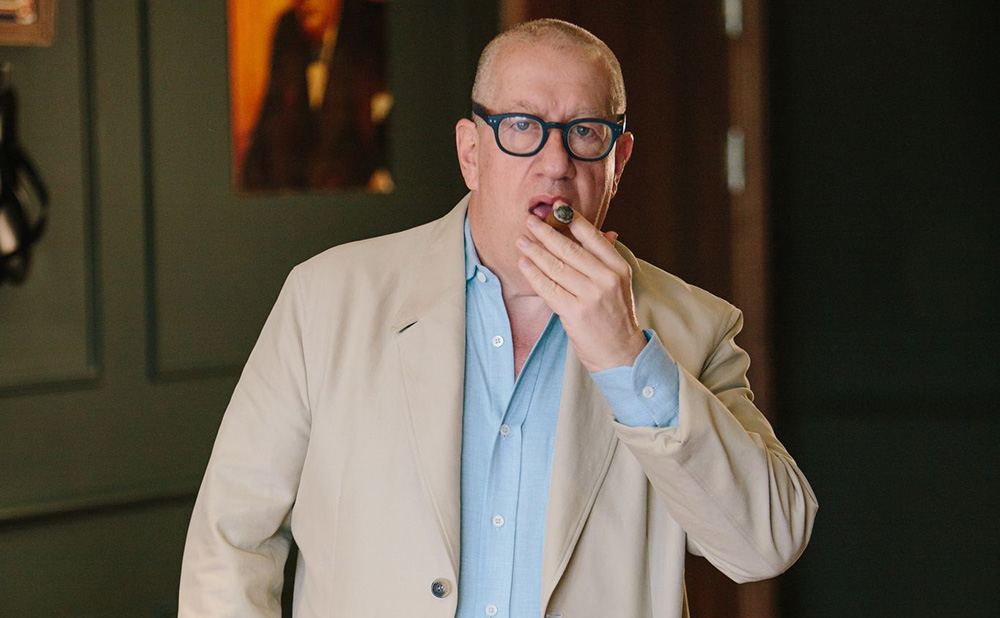 Churchillian
LD faced a firing squad last week.
Not literally, of course, but it felt a bit like it at times.
Mr Davis had been invited to take part in an online debate with other guests from around the cigar world on the merits and otherwise of Cuban and New World cigars.
It would be an exaggeration to claim the Light Em Up Lounge event was a 'fight them on the beaches' scenario, but neither was it a welcoming love-in, either.
The show started with an American cigar store owner claiming 'It's over, Cubans are finished,' and went on from there; concocted tales about draw test machines in Cuban factories, hinted tales of Cuban cigars containing Nicaraguan tobacco and so on. It really was quite something. It reminded us of that saying: "Just because you're paranoid, doesn't mean they're not out to get you."
El Jefe was just about the only man fighting the corner of the Cuban cigar. Not because he has an affinity with the Cuban government – but because he loves Cuban cigars. It's as simple as that.
Some felt the event left a slightly bitter taste in the mouth, because it featured antagonism and point scoring – two of the things the cigar culture usually prides itself with ignoring. Shouters and preachers of one particular doctrine or another don't usually get very far in this industry; it's more about treating people with respect and making something you can truly be proud of.
Who cares whether you like or don't like Cuban cigars, or indeed, those from elsewhere on the planet? Liking Cuban cigars doesn't make you a snob or wrong. Nor does the opposite. The beautiful simplicity of this hobby of ours is that you can take from it whatever you like.
For you, maybe that's an expensive Cuban cigar every once in a while as a treat; or perhaps it's a more affordable Dominican smoke in the pub garden with your mates. The point is, either makes you equally welcome as part of the fraternity of the leaf.
What doesn't, is behaving like your way is the only way – and shouting down those who disagree with you. That's just playground stuff.
He's got a thick skin has Mr Davis, you need have no fear on that front; he stuck out his chest and gave as good as he got, and puffed a fat Cuban cigar all through the event. You'd expect nothing else. If anything, he likes a good rumble.
It gets him in the mood for more Sautter shenanigans – like our forthcoming Battle of the Piramides on June 24 and July 8. There are only a few places left now, so don't miss out on the chance to blind test four cigars and discuss whether you think it's a Montecristo No. 2 , a Partagas Serie P No. 2, an Upmann No. 2 or a Diplomaticos No. 2.
Keep on enjoying your cigars, whatever you smoke – and keep on encouraging others to live and let live. Long Ashes.