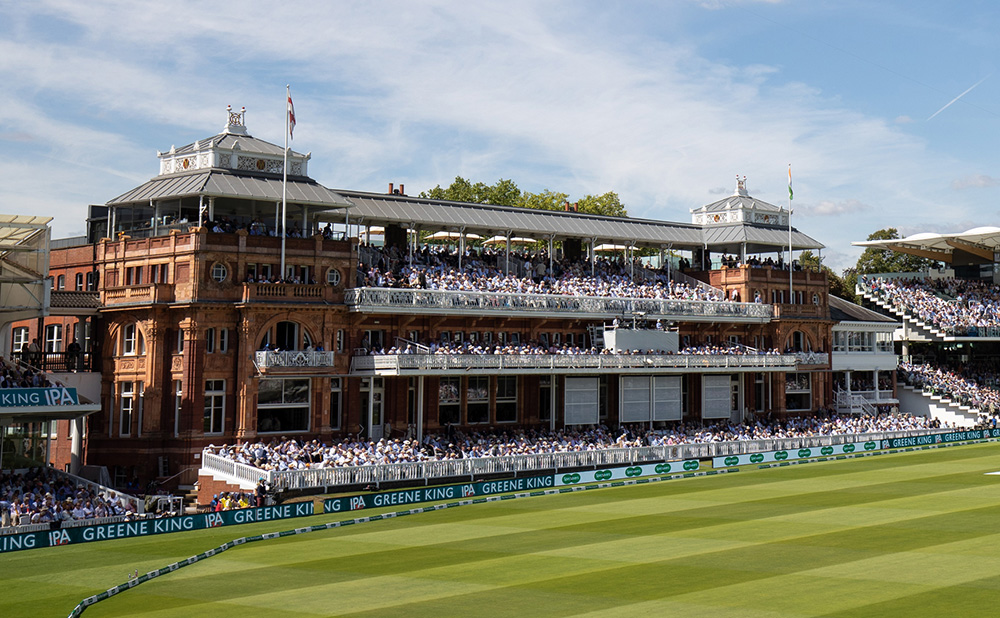 Howzat?
English Summertime is forever linked with the sound of leather on willow.
Whether you love or can't stand the intrinsically British pastime of cricket, there's no denying that the sound of bat on ball and the gentle ripple of applause from the spectators gathered on the boundary is one of those lazy, hazy Summer sounds that bring to mind hammocks and droning bees, soft breezes and warm afternoon naps.
El Jeffe of Sautter – Laurence Davis, for the uninitiated – is a cricketing fan, as is his partner in crime (or at least partner in YouTube) Nick Hammond. Cigars at the cricket have become increasingly difficult to deploy, although it isn't impossible. Monsieur Davis is a member of the legendary Marylebone Cricket Club at Lord's, where Members can smoke in certain parts outside the magnificent old red brick pavilion. In the rest of the seats, us mere mortals must refrain.
We're not sure if it's still the same – perhaps a reader and/or customer can tell us – but there used to be a little corner of the ground where you could stand under the shade of the stand above and still get a glimpse of the cricket. Smoking back then was allowed on the concourse and it was a delight to spend a cool hour or so with a deep fielder's-eye view of the match, pint in one hand, small Havana in the other.
But apart from the Test and Country venues, which offer differing levels of catering for the cigar smoker from adequate to non-existent, the grass roots of the game – the village green, for instance – is a great opportunity for a peaceful period of puffing. The village rec or green is a wide-open expanse of grass and you'll be able to find a spot where you don't annoy anyone – and enjoy a smoke in the sunshine. There's little better than the sun on your face, a gentle game of cricket in front of you and a choice smoke smouldering between your fingers.
Something light and interesting is the order of the day, here; think Rafael Gonzalez, Hoyo de Monterrey, Por Larranaga or perhaps a Fonseca.
This is an Ashes Summer too – where England take on the Australians, themselves keen to make amends after being caught cheating in South Africa. That's certainly not cricket, but the 'new' Aussie team, under the leadership of legendary opened Justin Langer, are coming back strong. If you don't snaffle yourself a ticket to one of these clashes, you can still enjoy them with BBC Radio's longstanding Test Match Special, or on Sky TV.
Take a day off, fill the fridge, pray for sunshine and settle down to enjoy this strange, complicated, compelling, operatic of all sports, which may stretch over five days and demonstrate the true intensity, skill, artistry and dedication of the modern sportsman.
Happy smoking.